Only 15 minutes >> 3 Exercises that Burn the Most Calories
Set 15 minutes aside for our calorie burning bodyweight workouts! They're great for working up a sweat and helping you lose weight without taking up too much time!
Advantages of bodyweight training:
Bodyweight exercises combine endurance and strength training.
You burn massive calories.
Your entire body will become toned and stronger.
You can do the workouts anywhere and anytime.
You don't need any equipment (e.g. weights).
You don't need much time for the workout – 15 minutes are enough.
Top 3 Exercises to Burn More Calories With No Equipment
1. Flat-out Burpees
Get ready for your heart rate to elevate! We love burpees because they are a great metaphor for life – when you fall down to the ground, you get right back up!
2. Jump Squats
Jumping exercises, also known as plyometrics, are great for fat burning and really activate your core. Not only are you working your major leg muscles, (quadriceps, hamstrings, and glutes) but you're also working your inner and outer thighs (adductors and abductors), calves, and challenge your stabilization as well. (If you're not ready for jump squats yet, regular squats are great, too!)
3. Skier Abs
This exercise is a variation of the plank: you're targeting your ab muscles from all angles with this move! Plus, you have to stabilize your upper body and work your legs to jump from side to side.
Combine these 3 exercises for a 15-minute interval training
Do each exercise at a 40/20 interval. That means: 40-second workout/ 20-second rest.
Repeat for 4 rounds
Rest for 60 seconds at the end of the third exercise interval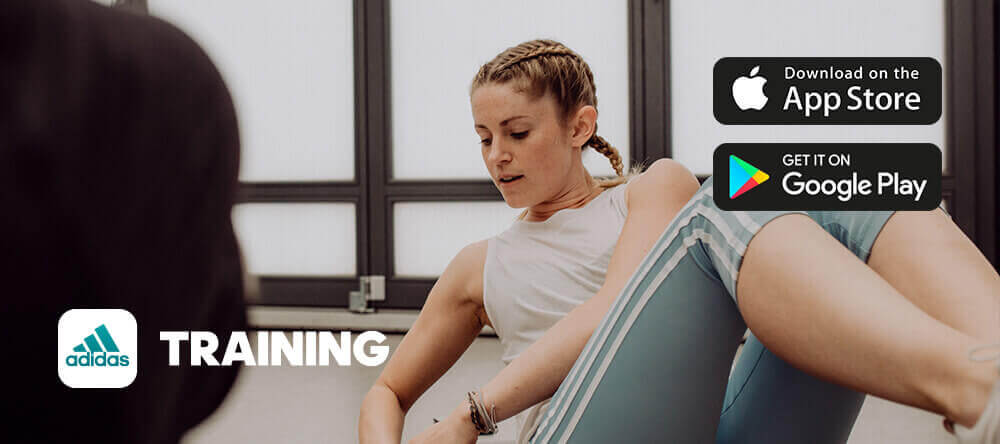 Are you searching for more bodyweight workouts with high calorie burn? Download the adidas Training app: more than 180 bodyweight exercises await you, along with a personalized 12-week training plan, 25+ BONUS workouts, and loads of health and nutrition tips!
Stay Updated
Be the first to know all about stories, launches, and events.