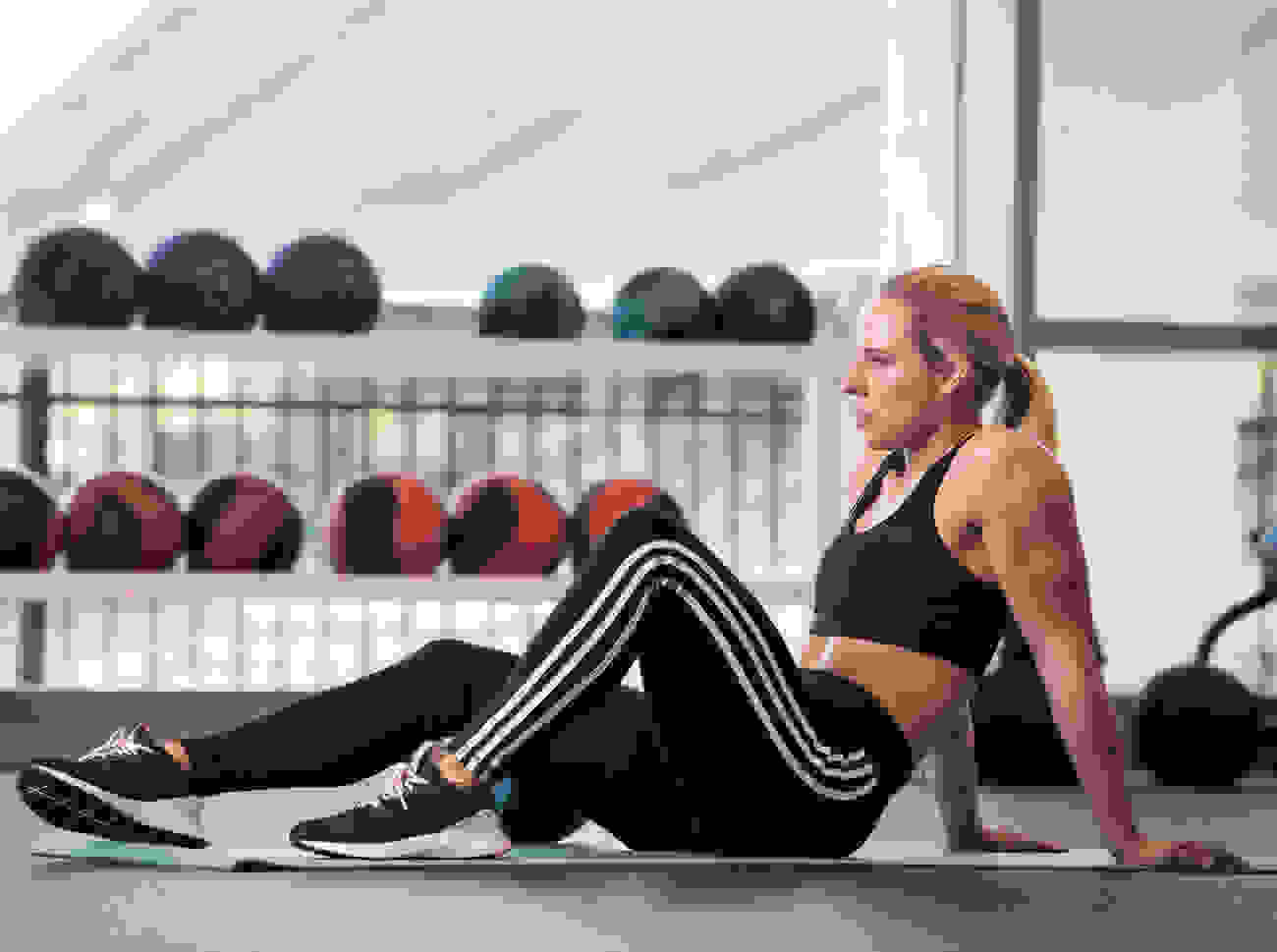 POST-WORKOUT RECOVERY: 7 TIPS TO RECOVER QUICKER
There's nothing better than crushing a workout…until the sore muscles set in the next day. Read our tips on how to recover and mend your body after a tough training session.
1. COOL DOWN PROPERLY
Post-workout recovery begins as soon as you stop training. "Walk around until your heartrate has dropped to around 100 bpm," suggests Dave Connor, EXOS Training Manager at the adidas North America HQ in Portland, Oregon. After a hard workout or long-distance run, your body needs time to properly cool down and return to an active resting heartrate. How the body recovers after exercise can have a critical impact on future performance. Cool down and recovery time helps the body adapt to stress and replenish energy, allowing time for muscles to repair, rebuild and strengthen, which sets you up to improve each training session. In addition, take the time to warm up properly before beginning your workout. Dynamic stretching and warm-up exercises get your body ready for the real work ahead, and that's where the foundation for post-workout recovery begins.
2. STRETCH AND FOAM ROLL
After cooling down, static stretches and foam rolling are helpful exercises to loosen the muscles and help prevent soreness. Static stretches help lengthen the muscles and keep them from tightening up after a tough workout, while foam rolling helps to loosen tension in the fascia and connective tissue. When combined with stretching, foam rolling can help increase flexibility, blood flow and relieve the pain from muscle tightness. Check out our tutorial on how to target areas that are in need of foam rolling.
3. EAT A POST-WORKOUT MEAL
After a tough workout, it's important to refuel your body with the nutrients it needs to recover. Talk with a registered dietician to find out what works for you. There are no best foods for muscle recovery, because everyone responds to food differently. In general, Connor explains that protein and carbohydrates tend to be great sources of fuel after catabolic exercises like endurance running and HIIT cardio. For anaerobic exercises like weightlifting and strength training, protein and carbs are also great foods to eat after you work out, but it's worth noting that some athletes function well on higher fat lower carb diets. It's all about finding a way of eating that works for your body, and those become the foods that help your sore muscles.
4. HYDRATE
Hydration is always a priority before, during and after a workout. When you aren't properly hydrated, you will feel decreased performance during your workout and your muscles will be more prone to cramping. Water is important every day, but when working out it regulates body temperature, lubricates your joints and boosts energy levels, leading to a body that is more primed for recovery after the sweat session is finished.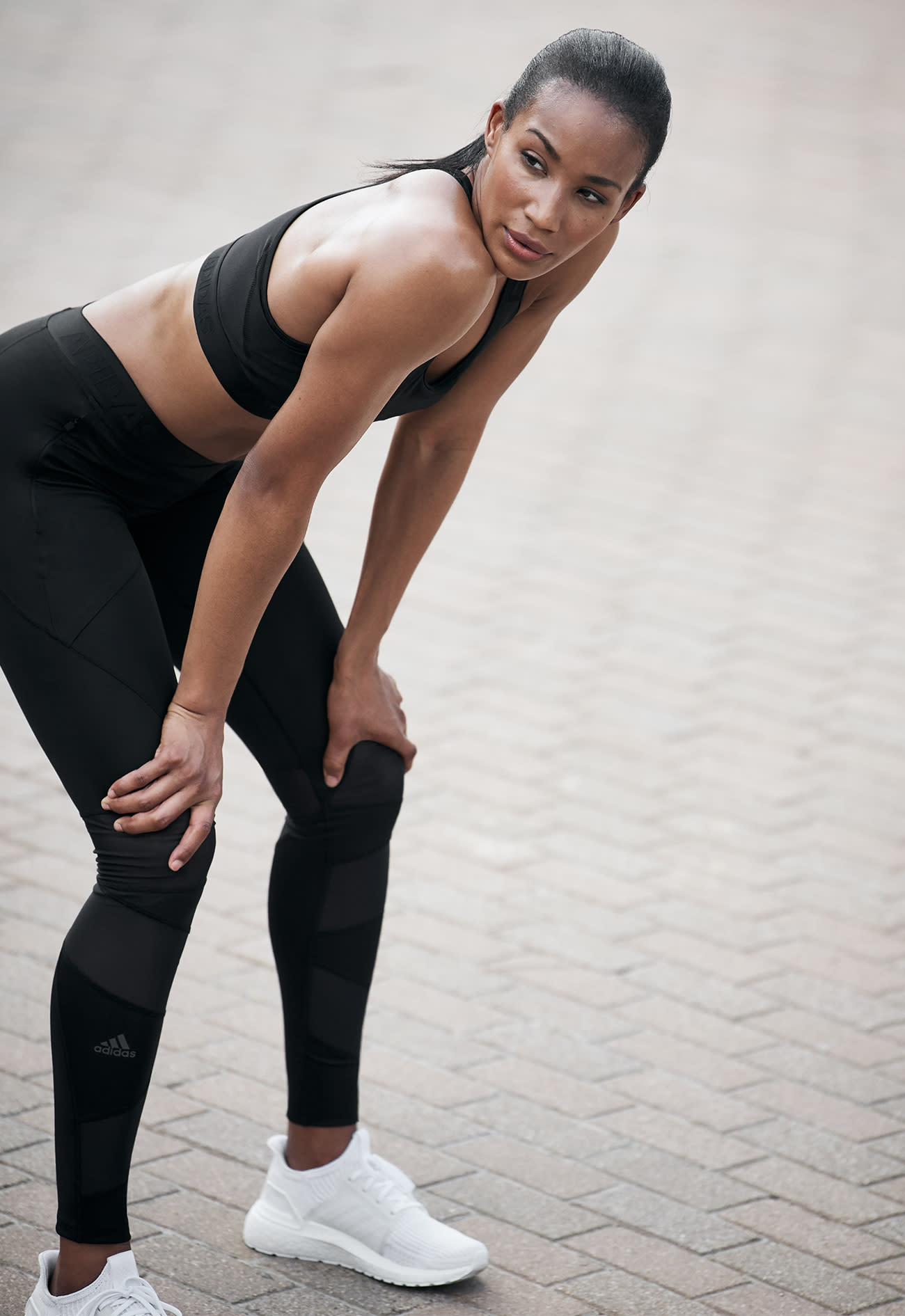 5. KEEP MOVING
The best thing you can do for your body in the days after a tough workout is to keep moving. Connor suggests doing light exercises that keep you moving without too much stress on your sore muscles. Walking, light jogging, cycling and yoga are all great ways to aid your body's muscle recovery. As sore as you might be from yesterday's workout, moving around will make you feel better than sitting still.
6. GET PLENTY OF SLEEP
One of the best steps to muscle soreness recovery is getting eight hours of solid sleep. Blood flow, tissue growth and muscle repair all happen when we enter the deep stages of sleep, so make sure you're getting some quality shut-eye the evening after your workout.
7. GET A MASSAGE
Although foam rolling can produce similar tension-reducing effects, what helps with muscle recovery and soreness the most is getting a massage. Especially after a long run or a squat-filled leg day, recovery can be helped by a gentle Swedish massage, which helps stimulate blood flow and lymph circulation. Just be sure to skip the massage if you pulled a muscle as this can further the injury.
Stay Updated
Be the first to know all about stories, launches, and events.