THE ADIDAS SUPERSTAR: 50 YEARS OF CREATOR CULTURE
Debuting on the court in 1970, the adidas Superstar broke barriers in the world of Basketball. By challenging the status quo Superstar empowered teams of creators of all types to embrace their influence and change the game.
EVOLUTION OF AN ICON
Built initially as a performance shoe, the adidas Superstar gained the love of athletes for its next-level grip, lightweight flexibility and enhanced protection on the court. The rubber shell toe and leather upper quickly caught on, and at one point Superstar was worn by 85% of professional basketball players in the US. 
As hip-hop shifted from an underground art form to mainstream movement talking about things people didn't talk about, street crews and creators like Run DMC made their loyalty to Superstar loud and clear. In 1986, the same year their single "My Adidas" was released, the pioneering rappers became the first hip-hop group to sign an endorsement deal with the 3-Stripes brand, cementing the shoe's unique place in culture. 
Moving through the 90s to the present, Superstar by adidas Originals has continued to maintain its spot among collectives and game-changers in a number of worlds, from skateboarding to runway fashion. Superstar has been reimagined by trendsetters like Pharrell and global streetwear brands like BAPE, inspiring unique collaborations and colorways. Today, even more athletes, artists and everyday stars continue to make Superstar their own through style, color and design expression that recognizes the past while remaining iconic in the present.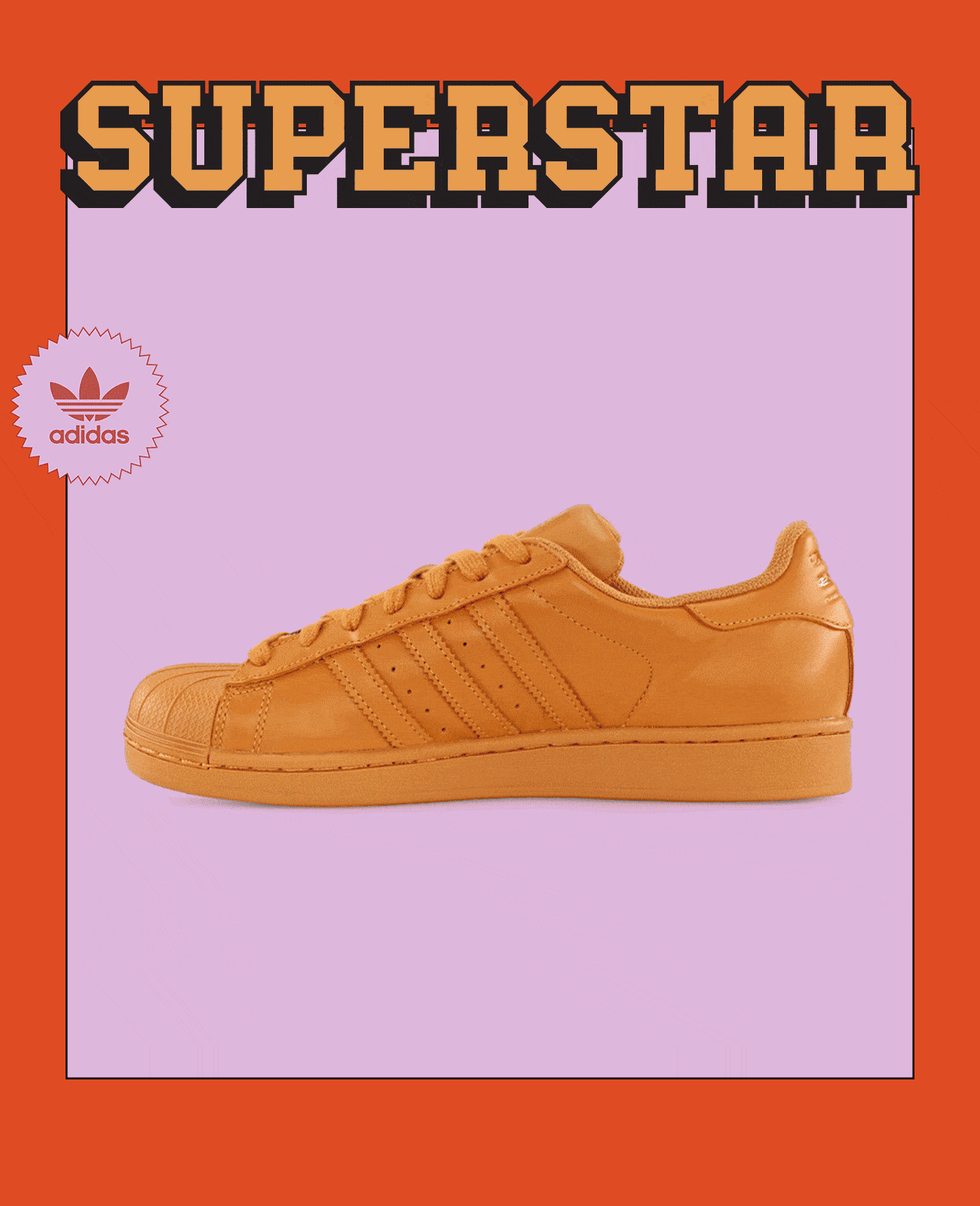 Stay Updated
Be the first to know all about stories, launches, and events.