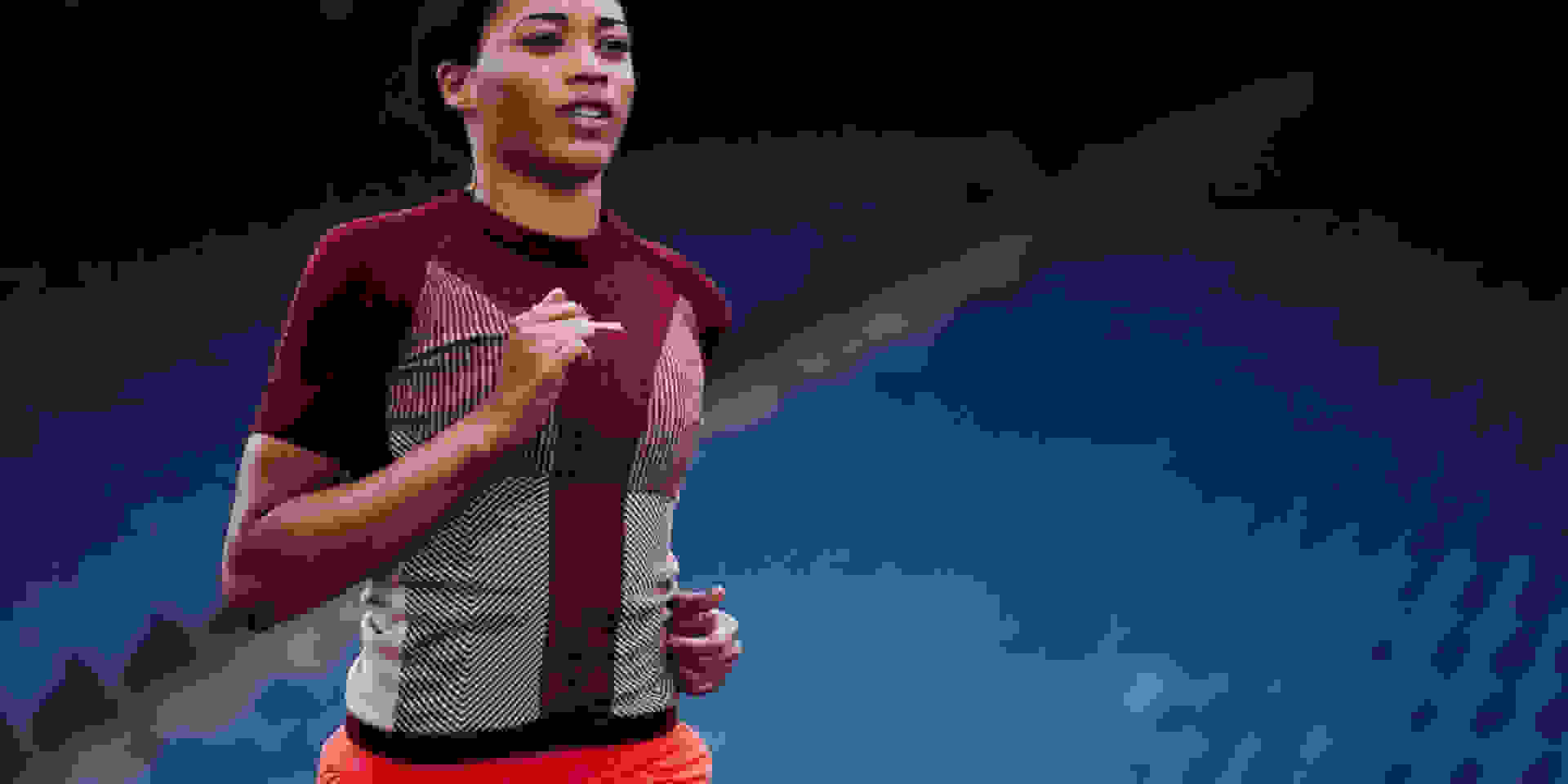 OCTAVIOUS FREEMAN ON HOW TO SPRINT
One look at Octavious Freeman and you can see the benefits of her sport: sprinting. Here, with the help of Freeman and the experts at EXOS, are nine ways to do just that.
The lean Floridian is a pro (literally) in the 100-meter distance. But all of us would be wise to work some sprints into our own routines. Short, intense bursts of effort (aka HIIT) has tons of perks for every athlete including revving your heart rate and increasing your capacity to work harder for longer which has huge benefits for cardiovascular strength/efficiency and calorie burn.
Beyond aesthetics, working in some sprints can carry over into your distance runs if you consider yourself more of a half- or full-marathoner (or even a 5k or 10k runner). In other words, you'll notice speedy returns on investment in your longer runs simply by working in sprints a couple times a week. And even if you think you're not genetically built to be a sprinter, think again. All of us are born with a built-in "speed potential," but everyone, regardless of genetic predisposition, has the ability to improve speed within that basic range.
EXPERIMENT WITH THE DISTANCE
Just as some distance runners prefer the marathon while others feel stronger in the 10K, sprinters have their own preferences as well. For Freeman, she realized she was "tired of" running 400m and 800m distances and convinced her dad to let her switch to the 100m. "He told me that if I raced and beat him then and only then I could run the 100m from that point," says Freeman. That summer, she raced him – and beat him – solidifying her destiny as a 100m runner. "I prefer the 100m and believe it's my strong point, so I believe I will stick with that race throughout my career," she says.
You can do some experimenting yourself with sprinting to determine where you feel strongest (and you don't have to race Freeman's dad!) For instance, try doing 100m repeats one day, then 400m a couple of days later, and log how you feel during and after each one.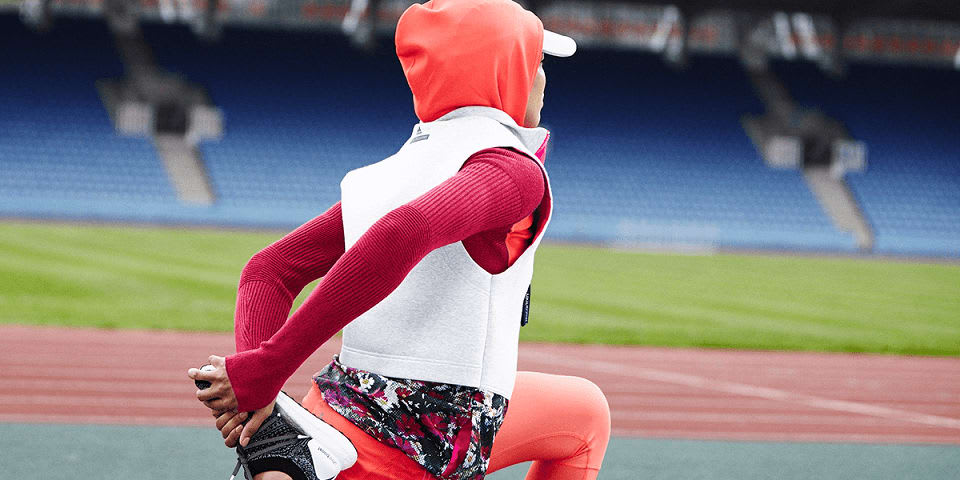 DO CROSS-TRAINING THAT "SCARES'" YOU
"This year, I learned how to overcome my fear of running longer distances in practice," says Freeman. "I've learned that those longer distances help to boost my stamina." In addition to running various distances, Freeman works plyometrics into her everyday routine. "It helps with my power and rhythm," she notes.
LIFT HEAVY WEIGHTS
A quick look at Freeman's Instagram account reveals her commitment to lifting heavy. (Think: barbell deadlifts with a loaded bar!) "Strength training is your base – it's what helps you to maintain throughout a season," she says. The same is true for mere mortal sprinters like us. "The goal is to always get stronger, but to know your limits," she says, "You have to be aware of your body (…) to figure out what's best for you."
MAKE IT FUN
"My number one tip is to always find a positive in whatever you are doing," says Freeman. Whether your goal is to sprint 100 meters under 20 seconds or simply to do more HIIT workouts, find ways to make it a joy rather than a drag. It's a simple mindset shift: Rather than thinking of it as an "I have to do this," focus on the fact that your body is healthy and fit enough to get to do this. Freeman sums it up: "Have fun!"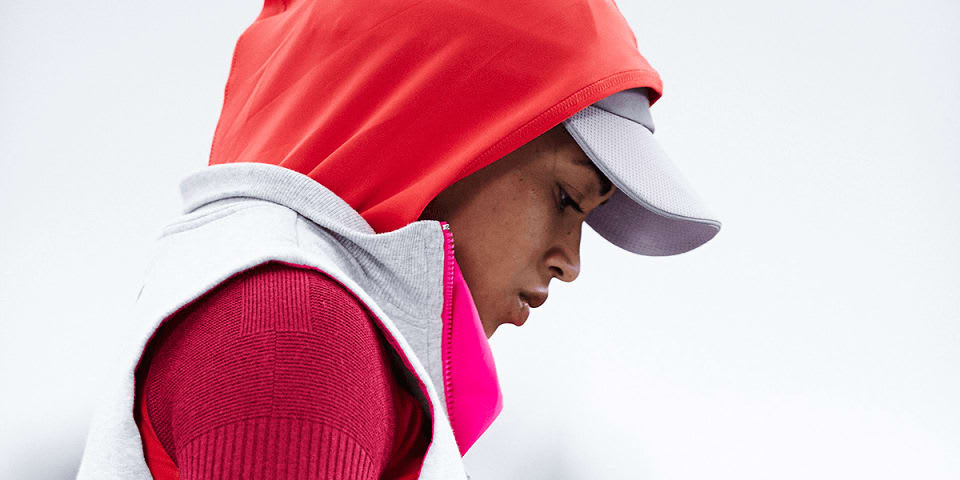 INCORPORATE SOME DRILLS
Drills like acceleration wall drills (see the how-to here) "mimic the position your body should be in when accelerating and perfect your mechanics," Perform the series of exercises to mimic the position your body should be in when accelerating and perfect your mechanics. This workout can also help to build up the muscles needed during a sprint so that you can accelerate faster.
DO SOME BREATHING EXERCISES
"I would definitely say 80-90% is mental—the physical is the easy part," says Freeman. "I believe whatever you feel in your mind will reflect in your physical. When I moved to California I had anxiety over running any race longer than the 100m so I began to incorporate breathing exercises," says Freeman, "I also try to think about anything funny just before I walk to the line…it helps me to clear my mind."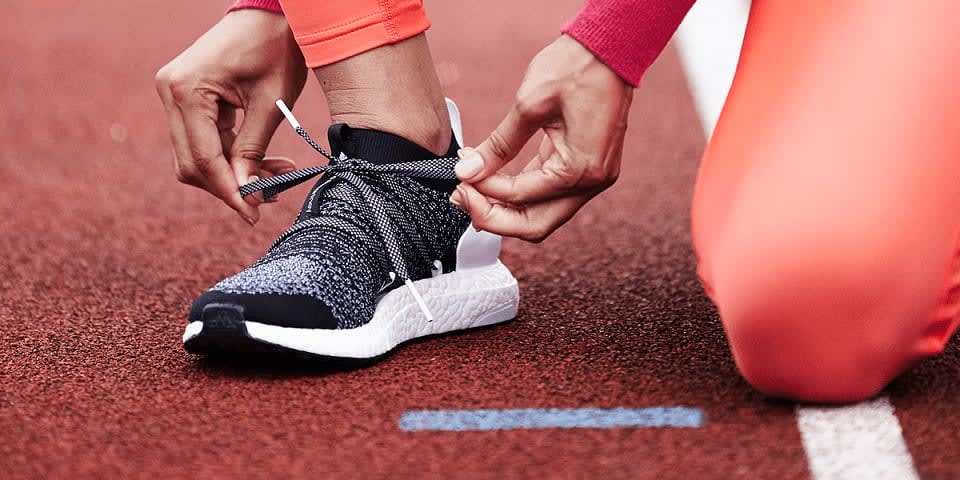 EAT CLEAN
"I try to focus on healthy, balanced meals," says Freeman who is lucky enough to have a meal plan created by a chef and nutritionist. If you don't (#WishfulThinking), this quick and easy one-week meal plan and what you should eat before cardio vs strength workouts will help. And heed these wise words from Freeman:
"I don't follow a strict diet and I don't count calories. Every day is different and I never deprive myself of foods that I like."
PRIORITISE RECOVERY
Sprinting can take a toll on even the fittest bodies. Make times for some R&R like Freeman does. "I use Norma-Tec boots, foam rollers, and extensive stretching as recovery techniques," she says. "I've also incorporated yoga which has helped tremendously."
Stay Updated
Be the first to know all about stories, launches, and events.