HOW TO LACE SOCCER CLEATS
Top Lock Lacing, Forward-Foot Lock Lacing
Before Lionel Messi ever won the European Golden Shoe award, he followed these golden rules on how to lace soccer cleats. Learning these tips and tricks are an important first step to outmaneuver the competition the next time you step on the pitch.
First things first: Don't run with loosely tied laces because it's a quick way to injure your ankles. Don't use torn or tattered laces that could break during a match and take you out of the game. Don't let excess laces drag or you could trip. Likewise, if laces are getting in the way of your fancy footwork, replace them with shorter ones.
For best results, set aside 20 minutes to lace and test your shoes before the game to make sure your cleats feel right with the perfect level of tightness for control and comfort. Needing to adjust laces mid game can cause your team to play a man down.
LACING INSTRUCTIONS
When you're learning how to lace soccer cleats with Top Lock Lacing and Forward-Foot Lock Lacing, follow these steps:
Top Lock Lacing:
This is the most widely used and common technique for lacing soccer cleats. This baseline soccer lacing method delivers a tight feel that'll last for a full 90+minutes while locking the heel down, preventing slippage that can cause heel blisters.
Step 1
Through the bottom eyelets, slide the lace until you've got an even amount on the left and right.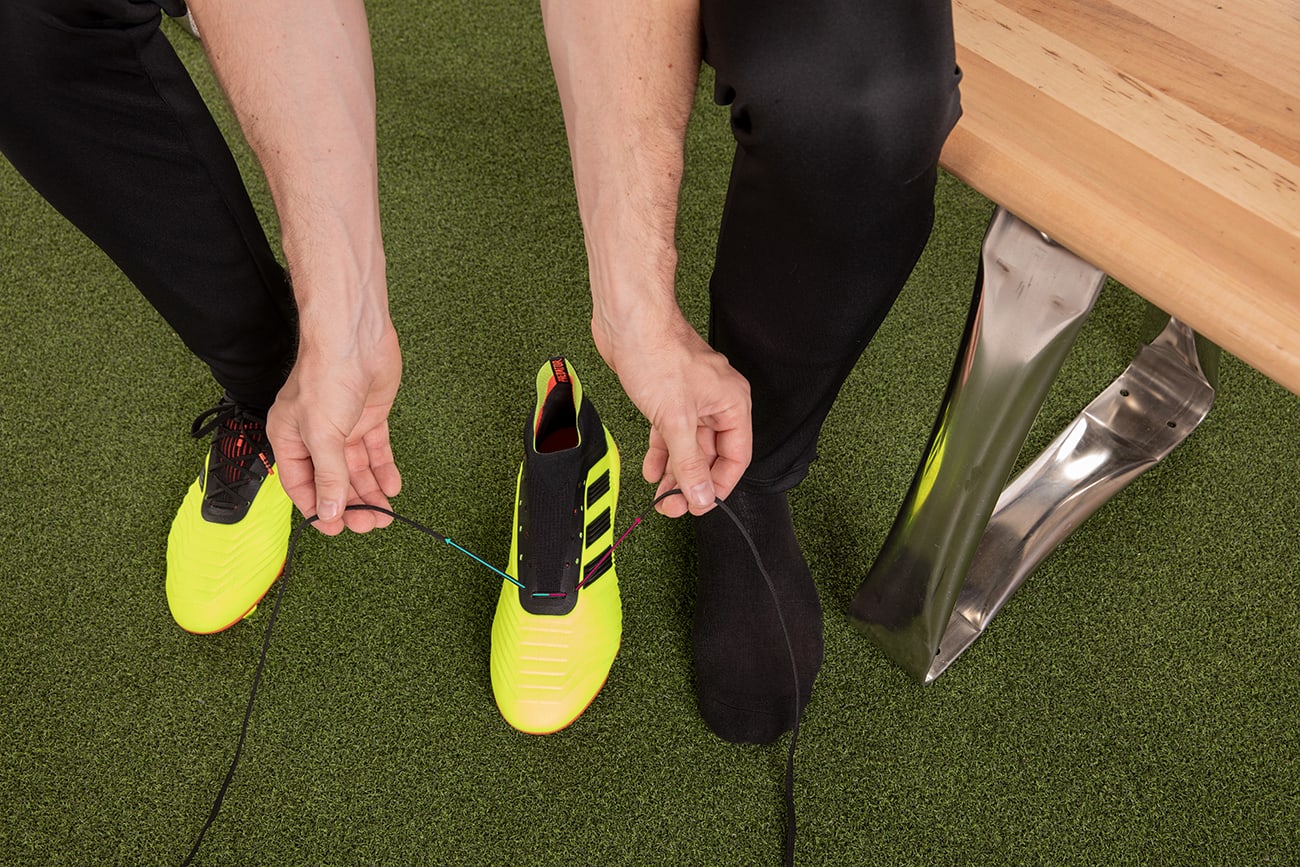 Step 2
Thread left lace through the right eyelet and right lace through left eyelet to create a crisscross "X" and continue this pattern up until the final two eyelets.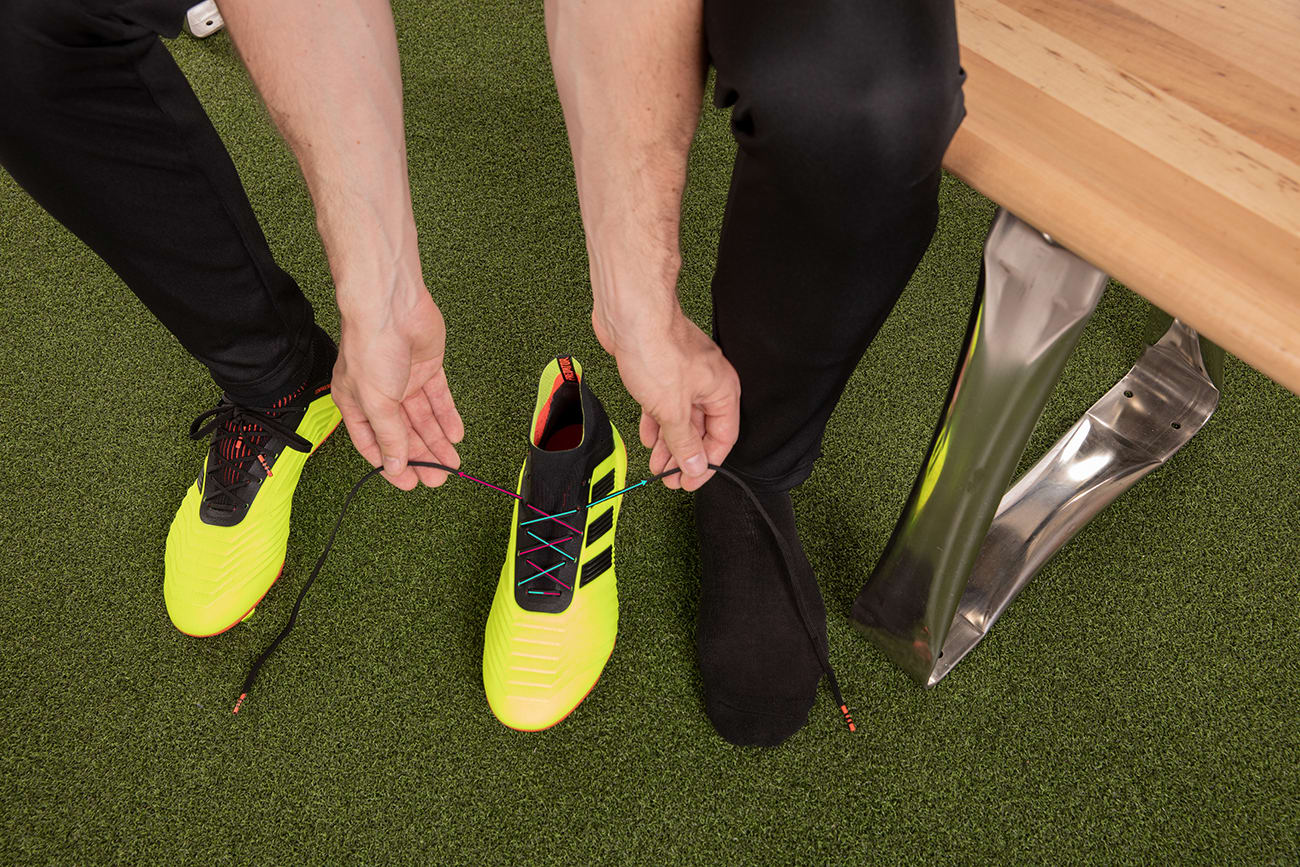 Step 3
Take each lace into the eyelet directly above, stringing it through the outside eyelets to create a loop.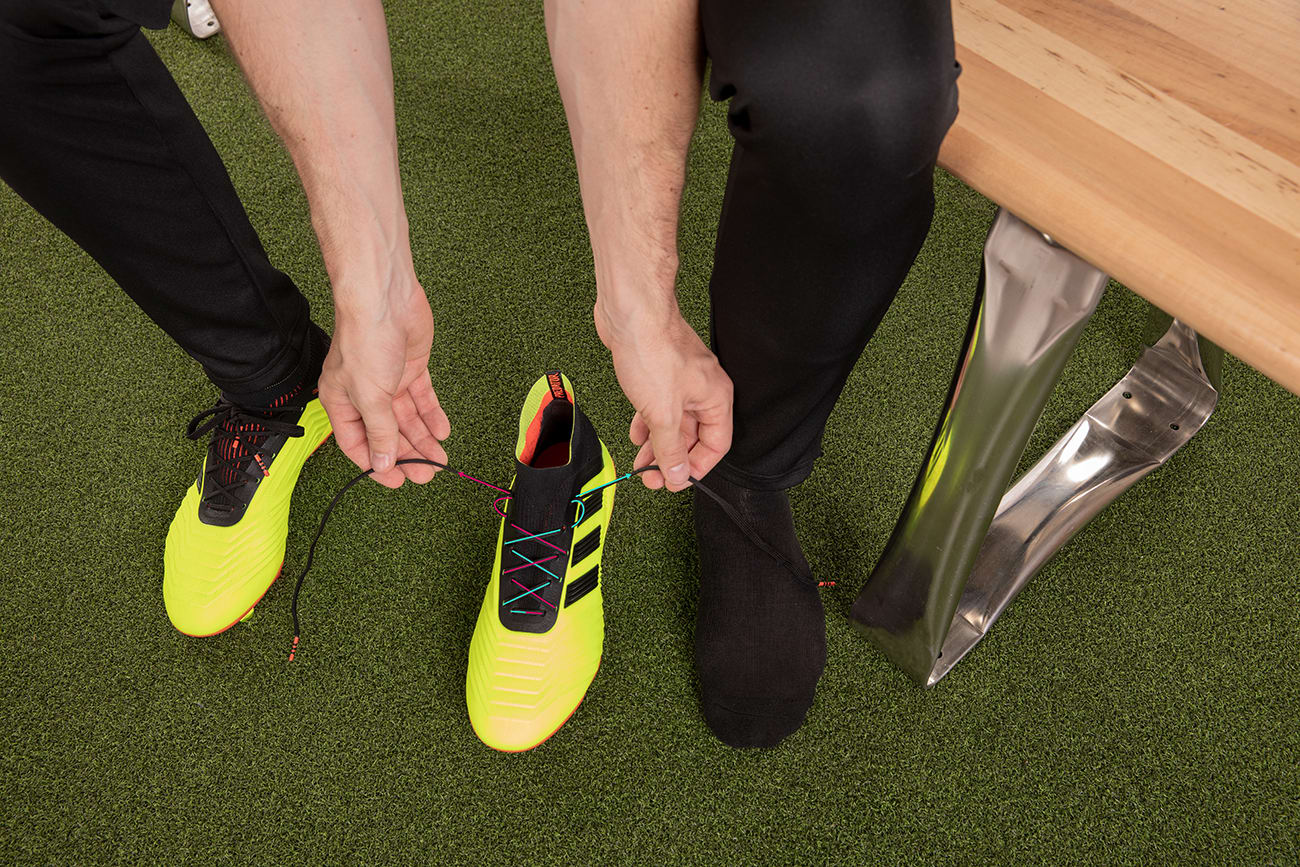 Step 4
Next, cross the laces by running them through the adjacent loop. Pull tight for the tight-fitting heel lock. If you opt for long laces, wrap any excess laces under the arch between your heel and toe cleats (note: excess laces can also be wrapped around the heel cleat spike if you're feeling tension around the sides of your foot).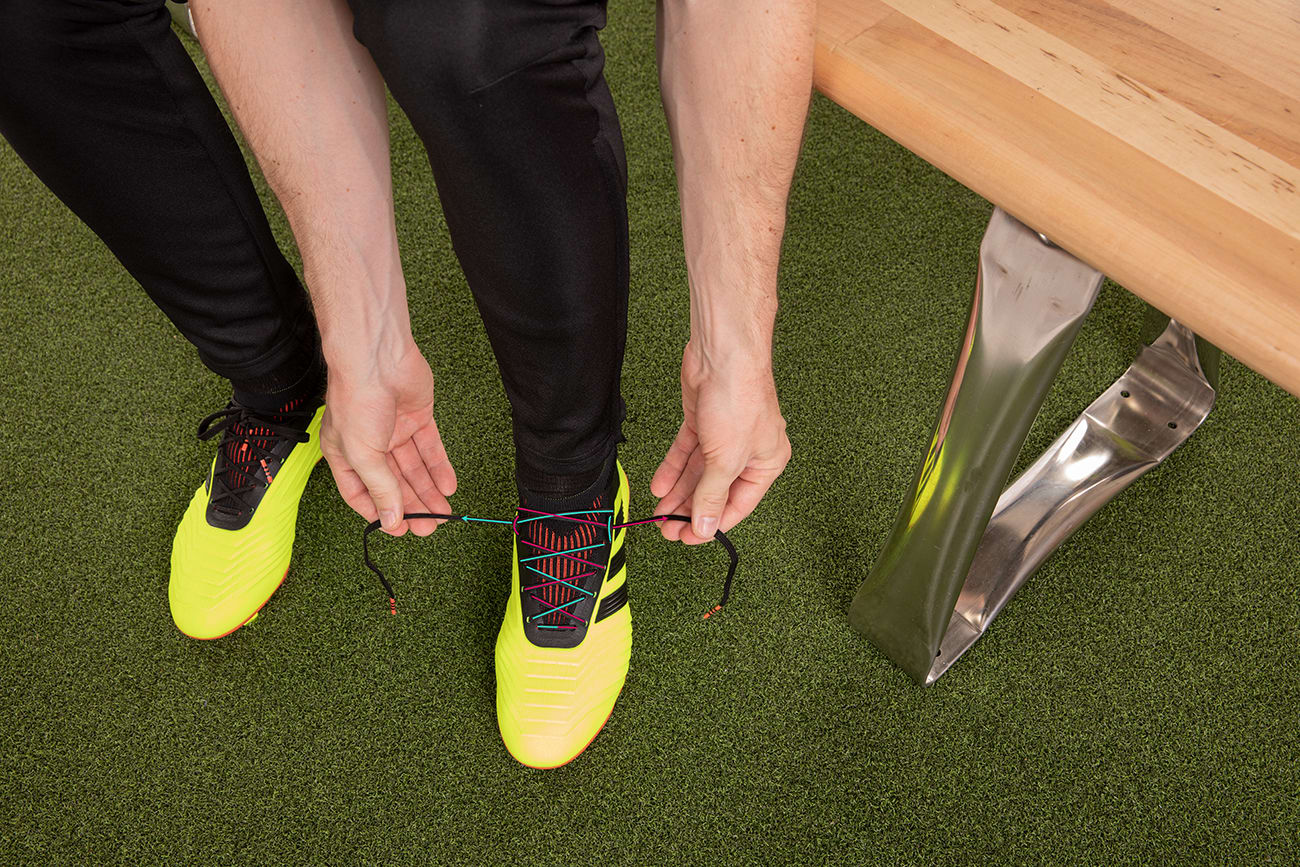 Step 5
Tie your cleats as you normally would and tuck any extra lace slack into the empty space between your ankle and shoe.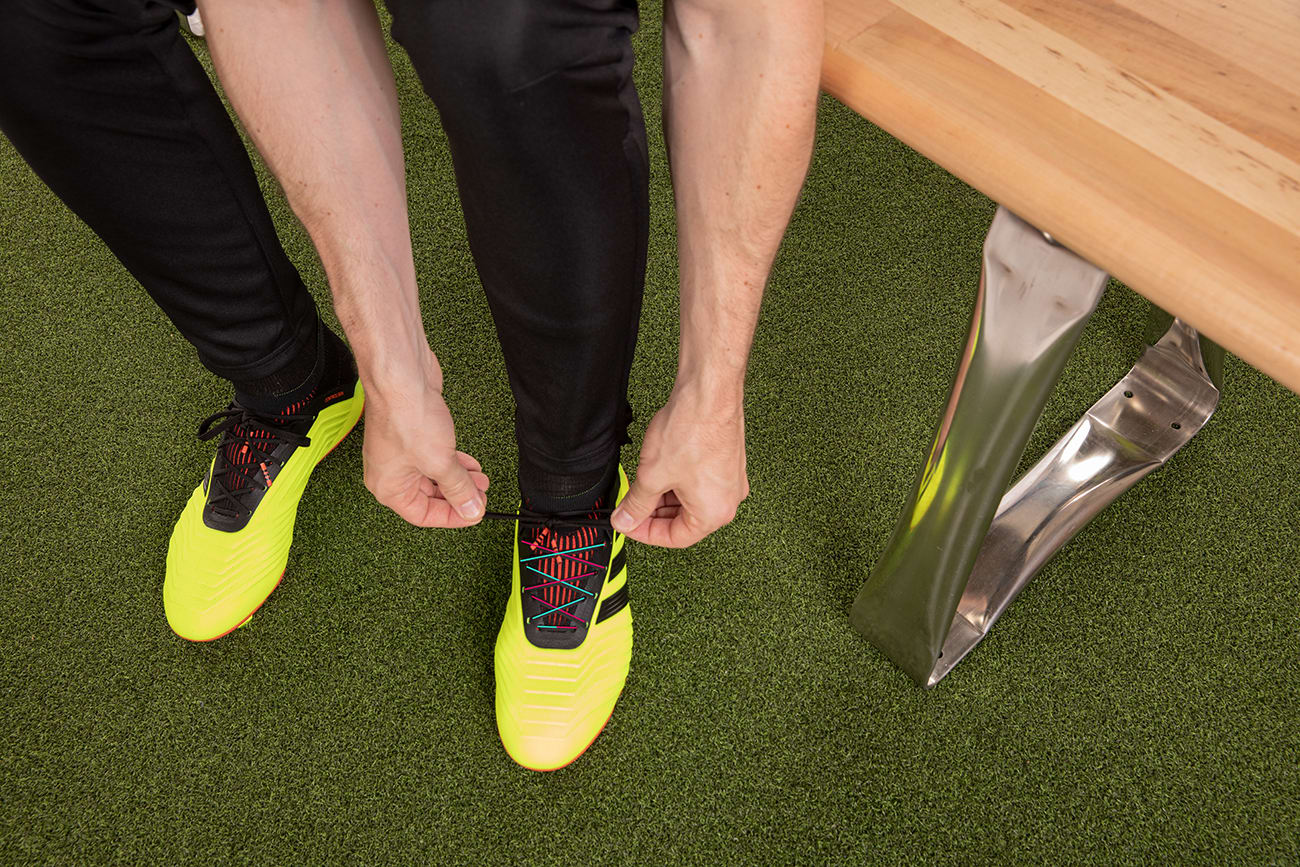 Forward-Foot Lock Lacing:
This style is essentially a variation on Top Lock Lacing but instead of locking the laces through the top eyelets, you'll lock them in the middle. This has been shown to be incredibly effective at maintaining tightness and tension throughout the game. Meaning your laces won't loosen even as you run, kick and slide across the pitch.
Step 1
Slide laces evenly through the bottom eyelets.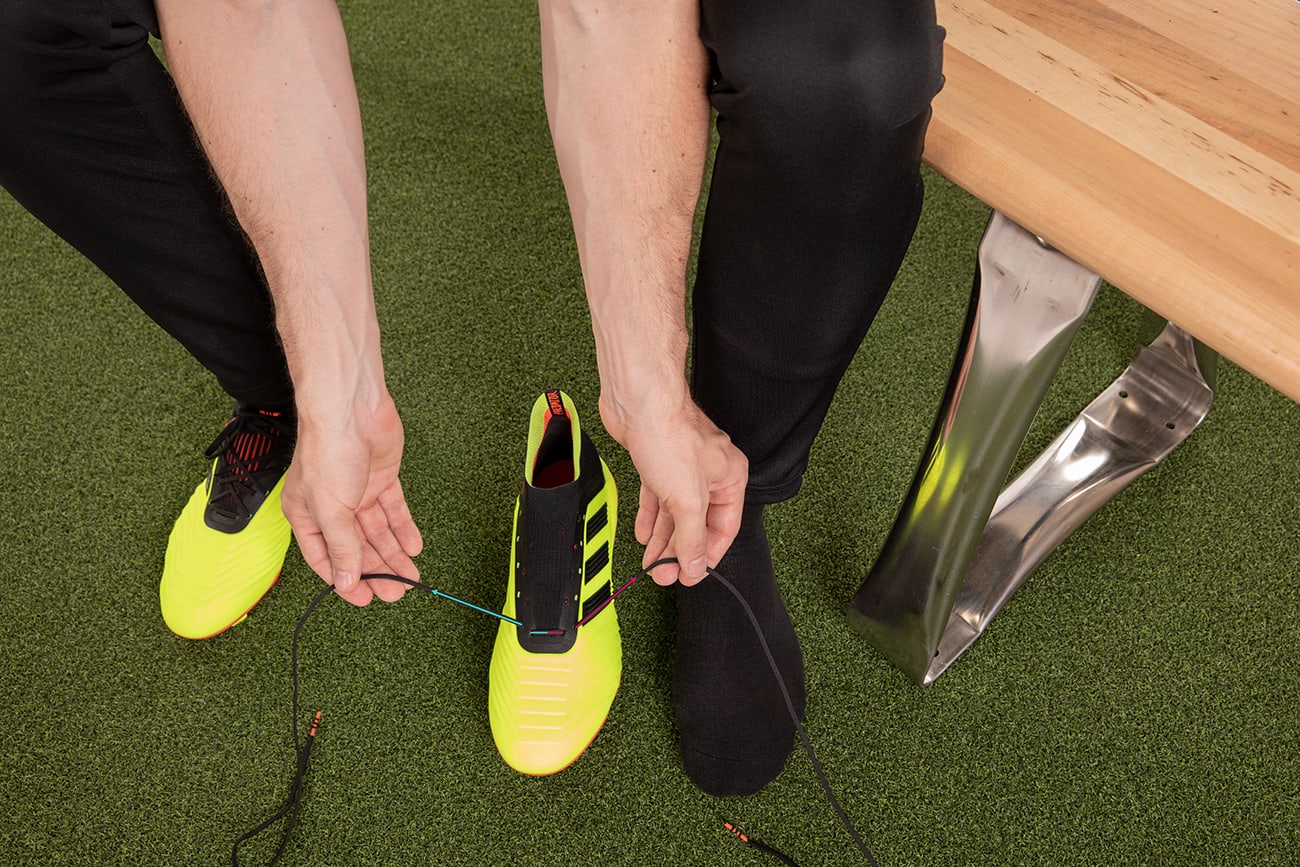 Step 2
Take each lace diagonally across to the third eyelet, creating a large "X" shape and leaving the second eyelet open.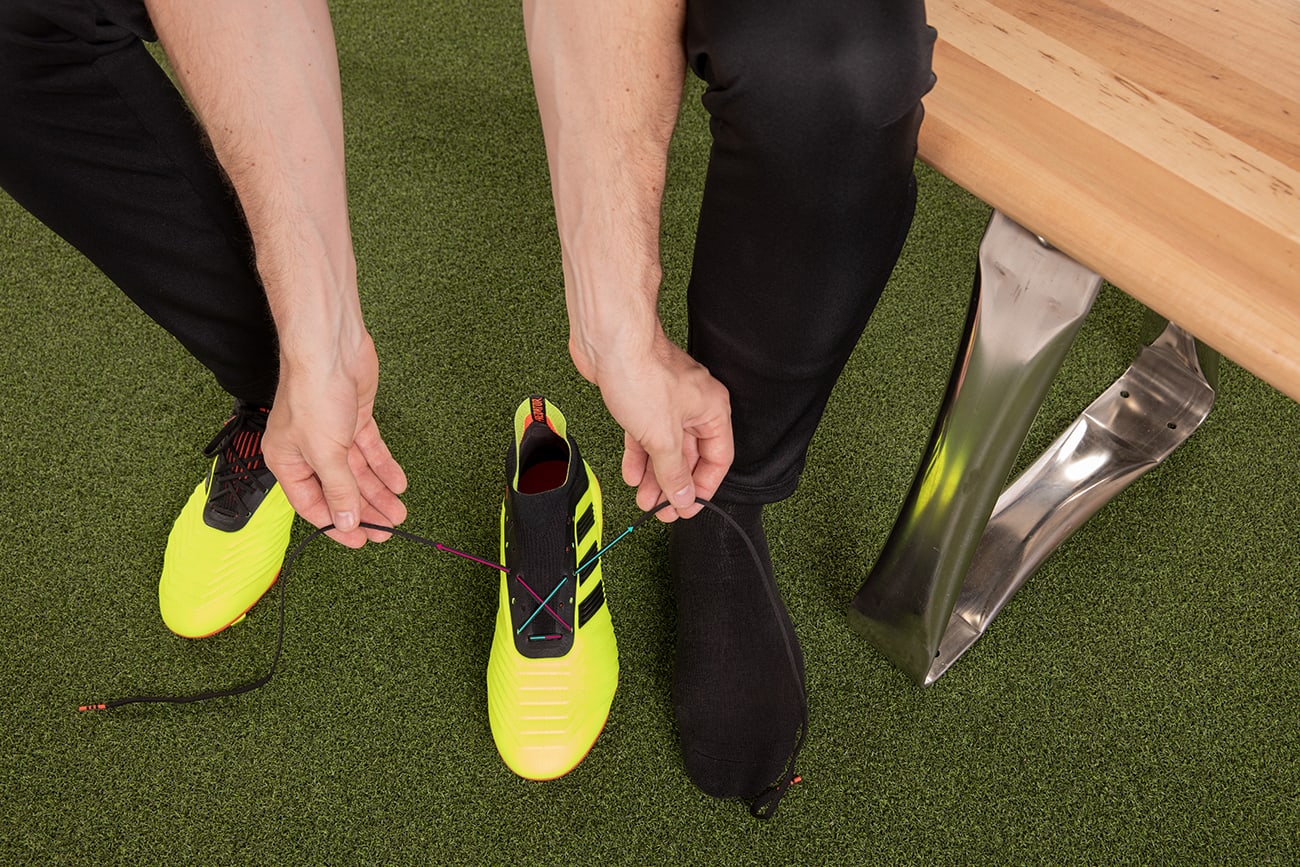 Step 3
Draw both laces back down, diagonally across the shoe and through the open second eyelets. Creating a large "X" shape on top of the first crisscross.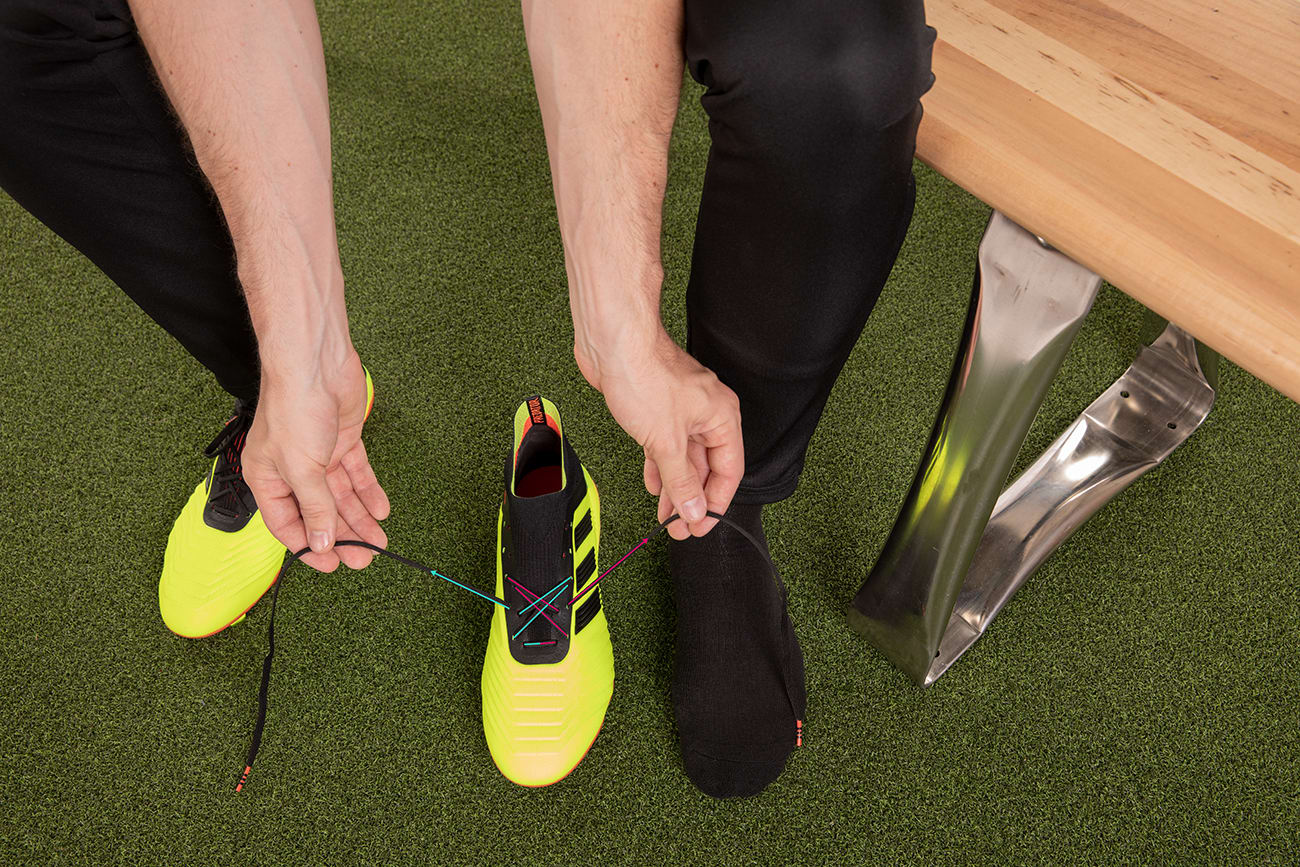 Step 4
Next, take the laces diagonally up to the fourth eyelet, crisscrossing the front of the shoe and creating a lace lock on the forward part of your foot.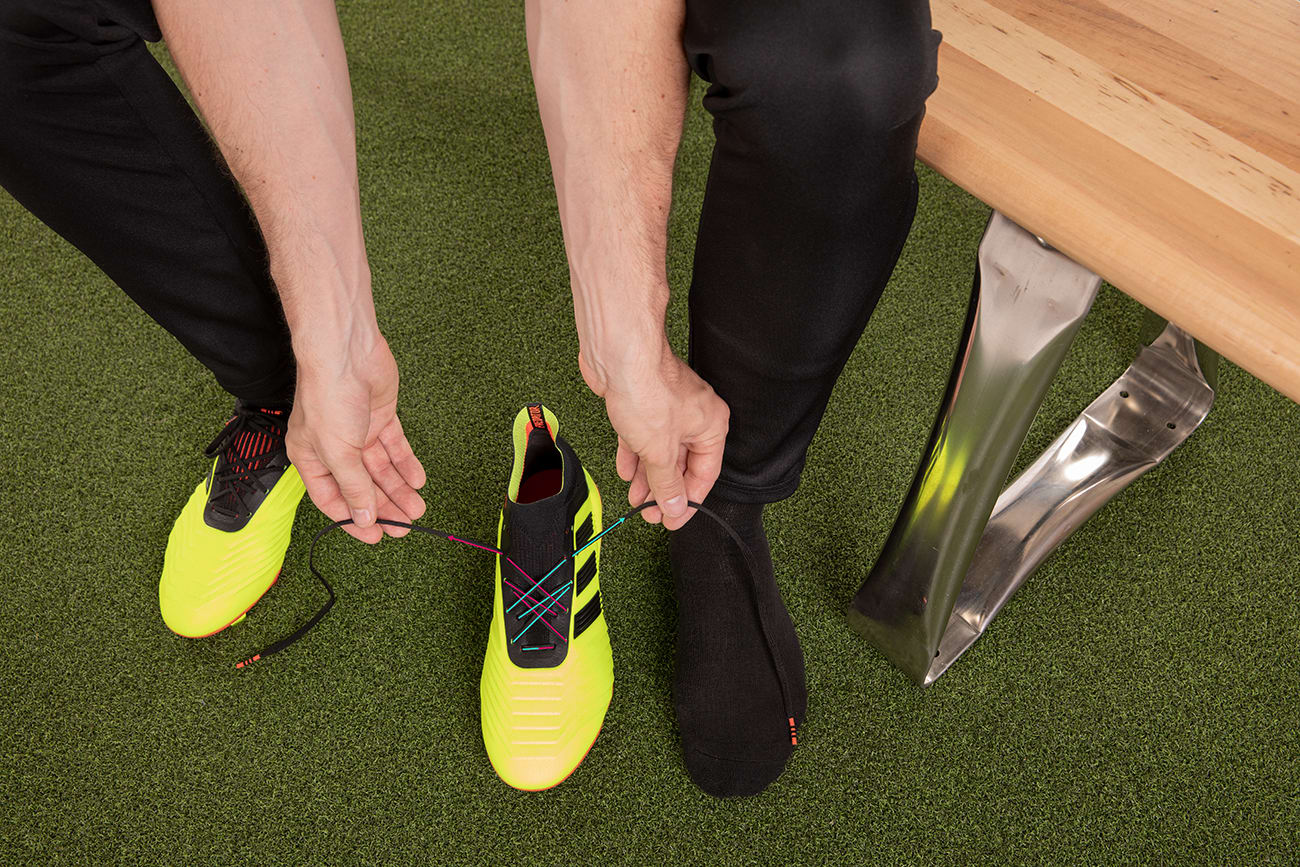 Step 5
Finish with a traditional back and forth crisscross or "X" lacing through the remaining eyelets until you reach the top of your shoe. Tie your cleats and tuck extra shoelace slack into the empty space behind your ankle.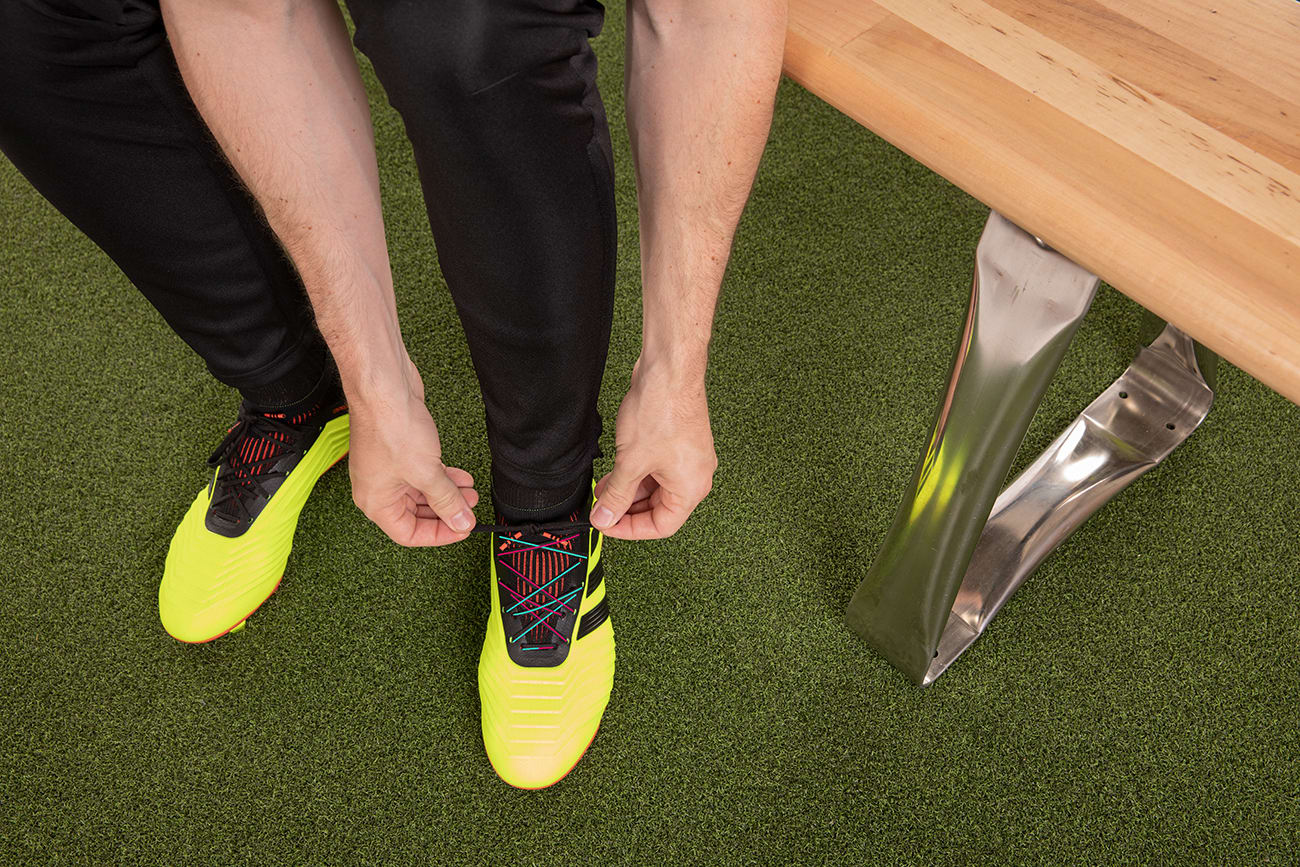 Use these lacing techniques on your Predator Cleats, Nemeziz Cleats, Copa Cleats and more, to outmaneuver the competition.
Stay Updated
Be the first to know all about stories, launches, and events.