HOW TO LACE FOOTBALL CLEATS
Sawtooth Lacing
Knowing how to lace up your football cleats for your best fit could be the difference between bursting off the line or getting your bell rung. After your helmet, cleats are among the most important pieces of equipment on the field. Properly lacing your spikes can help to give you traction and stability through every sprint, every cut and every change of direction when you're making big plays.
From practice to gameday, Sawtooth Lacing gives you ground-gripping traction and a locked-down fit on the gridiron. This style has an added benefit too. Since injuries are a common part of the game, the laces can be quickly cut with a knife or scissors to remove the shoe, easing tension for broken bones or severe sprains to an ankle or foot.
LACING INSTRUCTIONS
When you're learning how to lace football cleats, follow these steps:
SAWTOOTH LACING
Step #1
Start the traditional way of threading the lace through the bottom eyelets, creating even sides on the left and right of the lace.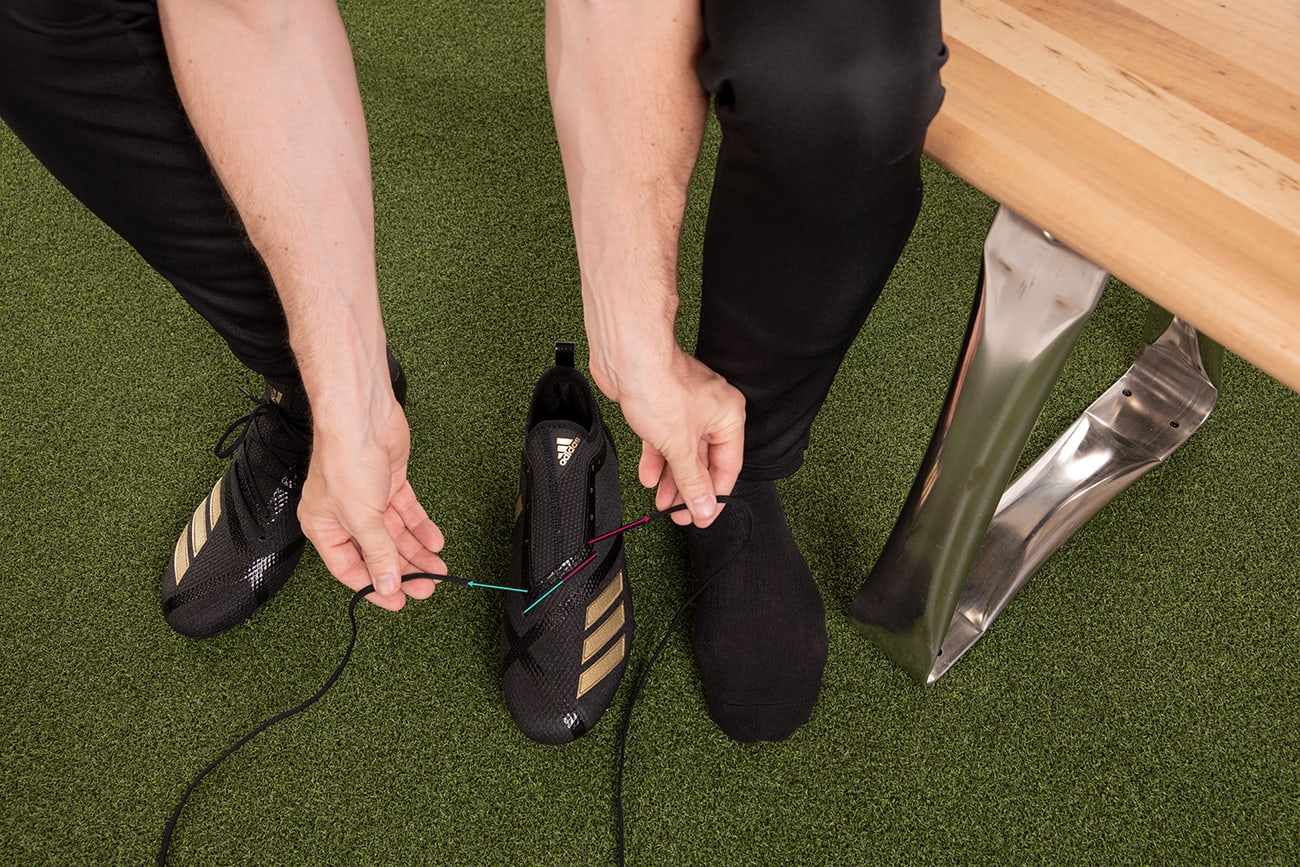 Step #2
Take the left lace straight up the inside of the shoe, and then straight across to the adjacent eyelet.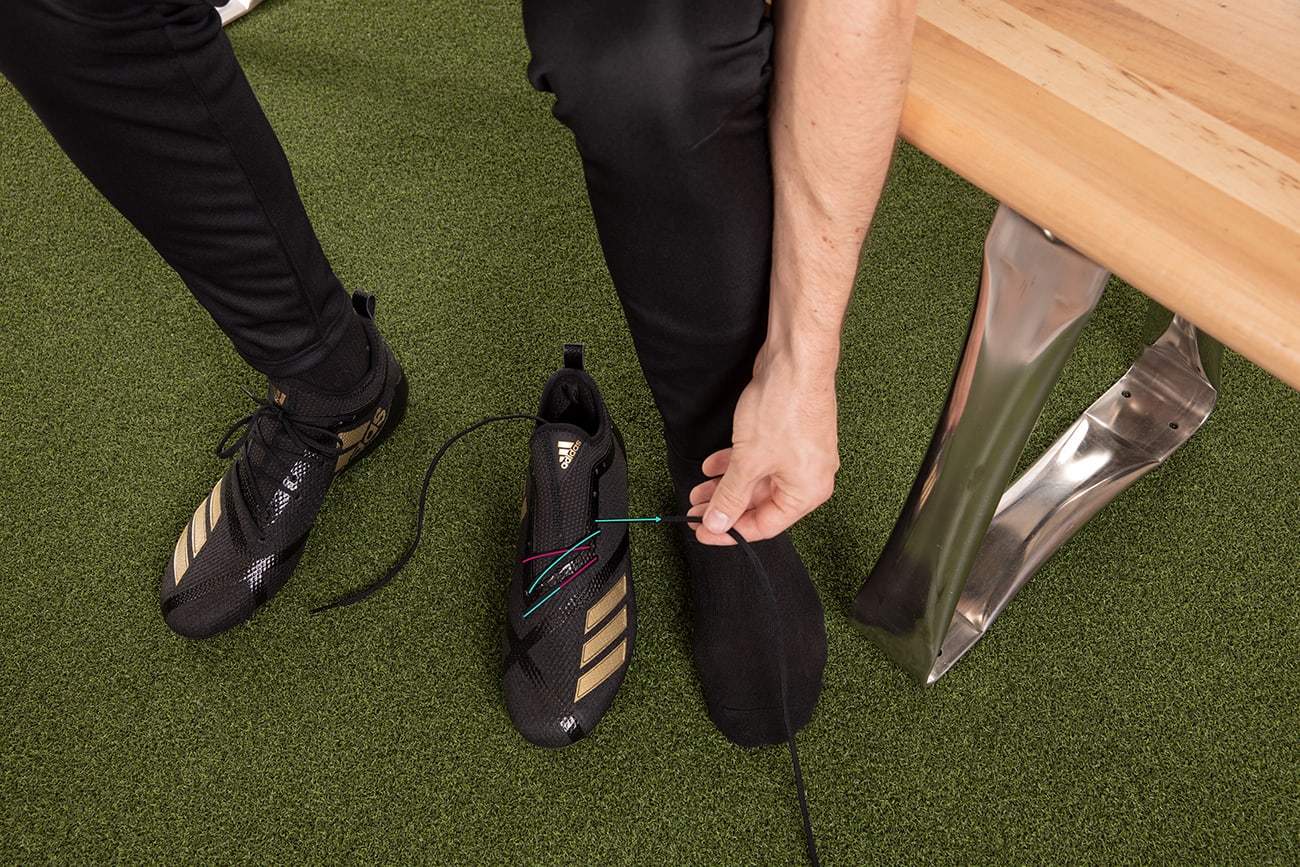 Step #3
Take the right lace diagonal across the shoe, over the left lace, to the next available eyelet. Then take it straight across to the adjacent eyelet. Repeat this step, weaving the laces until one end reaches the top left eyelet.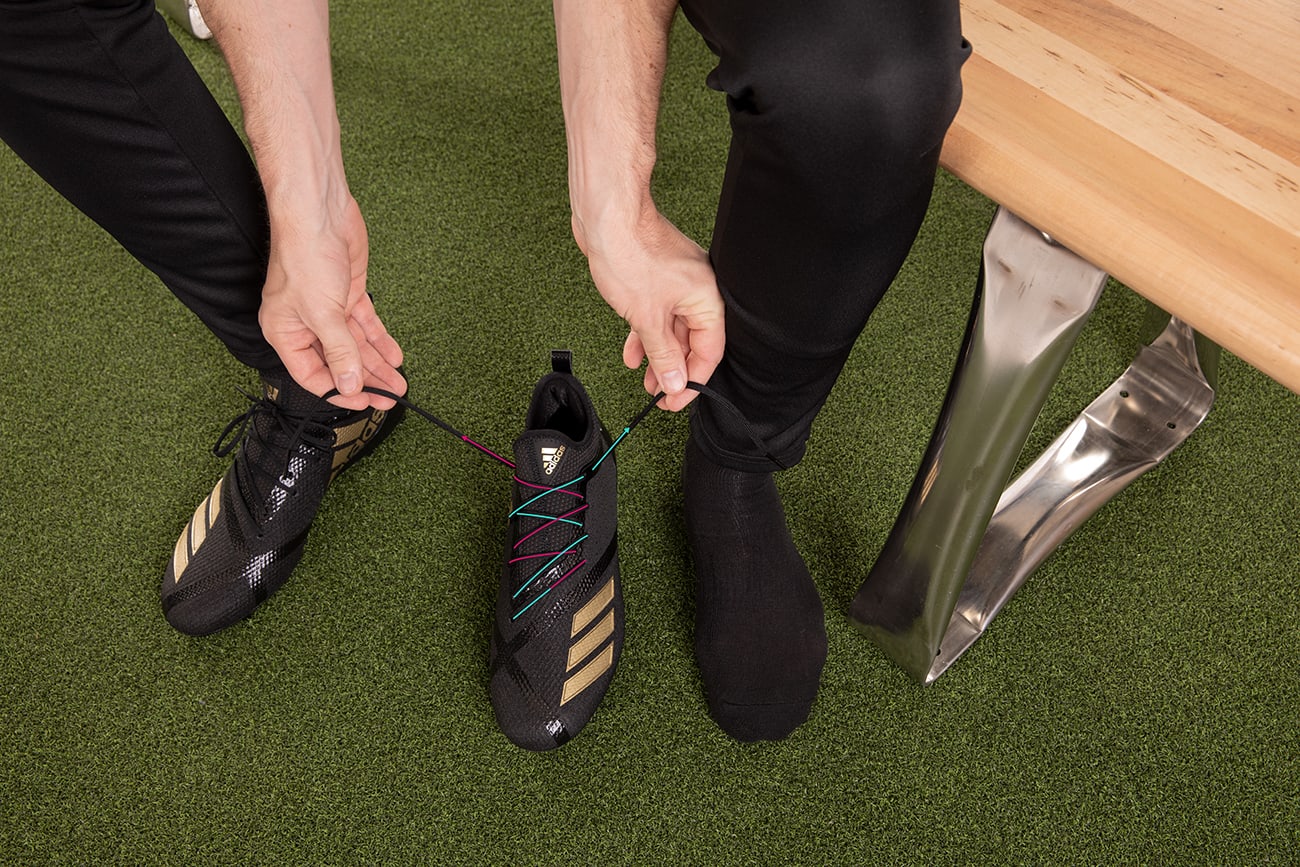 Step #4
Take the remaining lace straight up on the inside of the shoe and out through the top right eyelet. Pull tight and tie shoe into a double knot for extra durability. (Note: The angled sections should point inwards for a tighter fit, and the left and right shoes should be laced in mirror image of each other).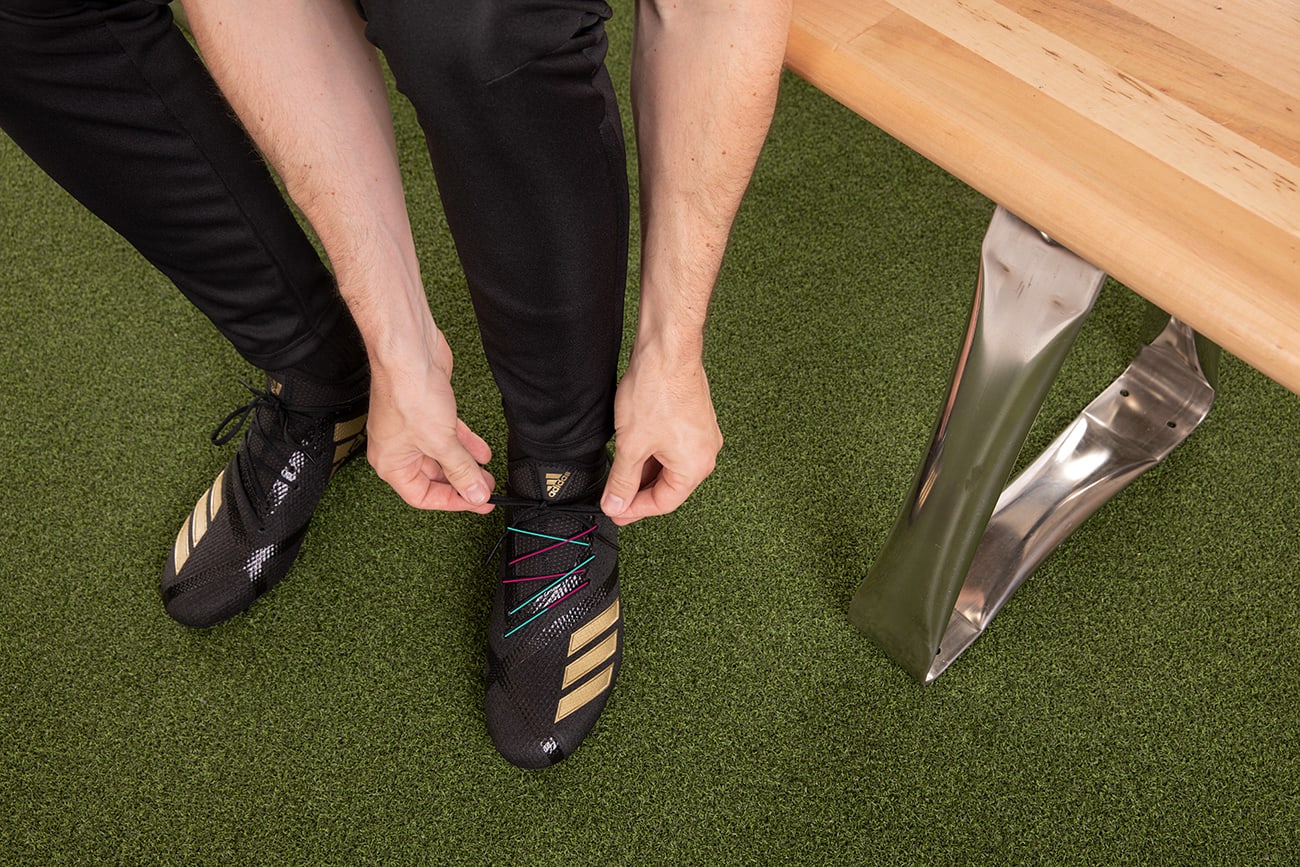 Stay Updated
Be the first to know all about stories, launches, and events.