HOW TO LACE BASEBALL CLEATS
Lock Lacing
There's no shortage of styles when it comes to spikes, but the key to knowing how to lace baseball cleats remains the same. Whether you're flying around the bags in metal spikes or rubber spikes, or you're sporting low-cut, mid-cut or high-tops, there's one guiding principle: lace them tight and lace them right.
Conditions change on the baseball diamond depending on the weather. Sometimes it'll be hot and hard field conditions, making the bases dry and dusty. Other times, the sand can be loose and turn slick. But even if the field conditions change, Lock Lacing remains the go-to method. With this lacing style, you can take the field knowing you've got good traction with a tight but comfortable fit in case the game goes into extras.
LACING INSTRUCTIONS
When you're learning how to lace baseball cleats, follow these steps:
Step 1
Lock Lacing begins like most styles by taking the lace straight through the bottom eyelets until there is an equal amount of lace on both sides.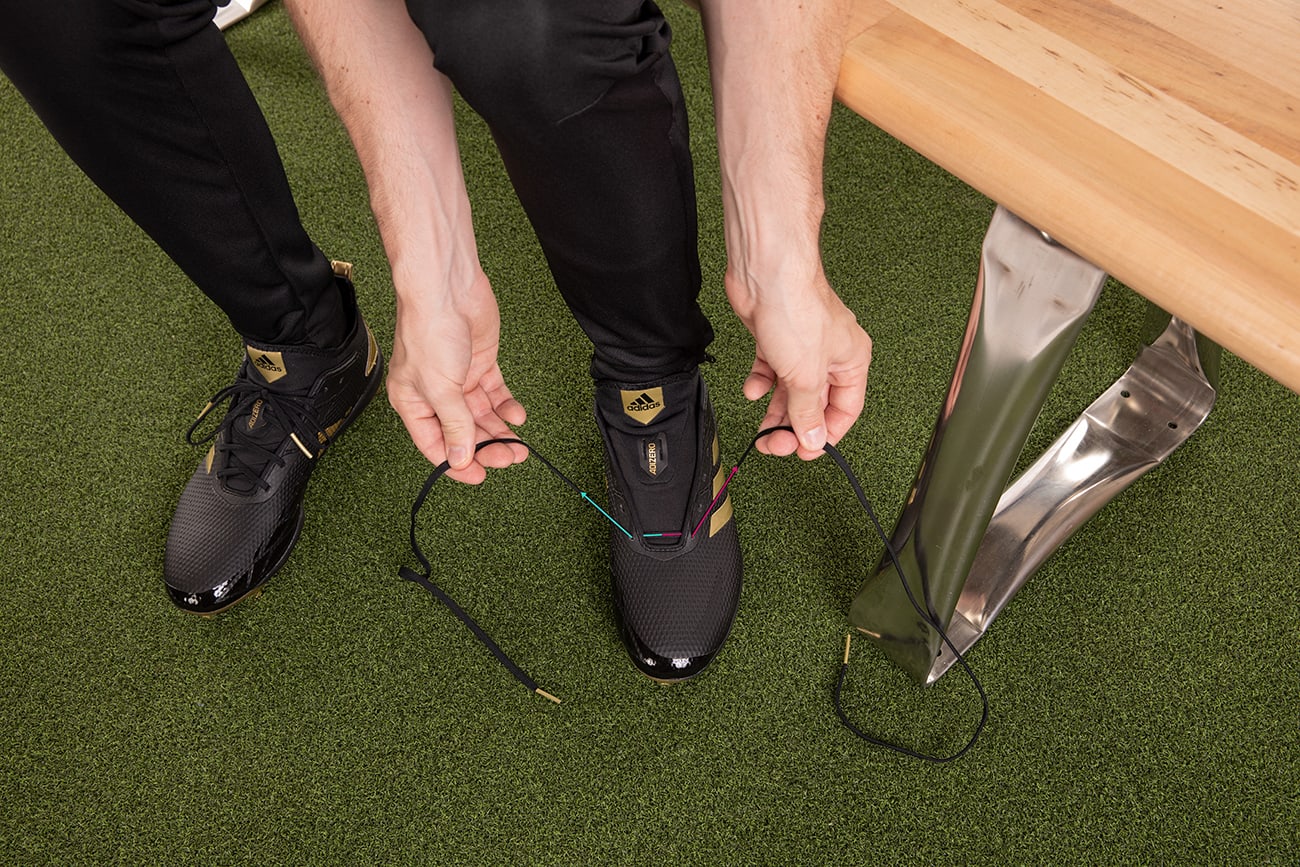 Step 2
Begin tying your shoes in a traditional crisscross or "X" pattern, threading the left and right laces diagonally across each other and through the next eyelet. Stop once you've reached the final two eyelets.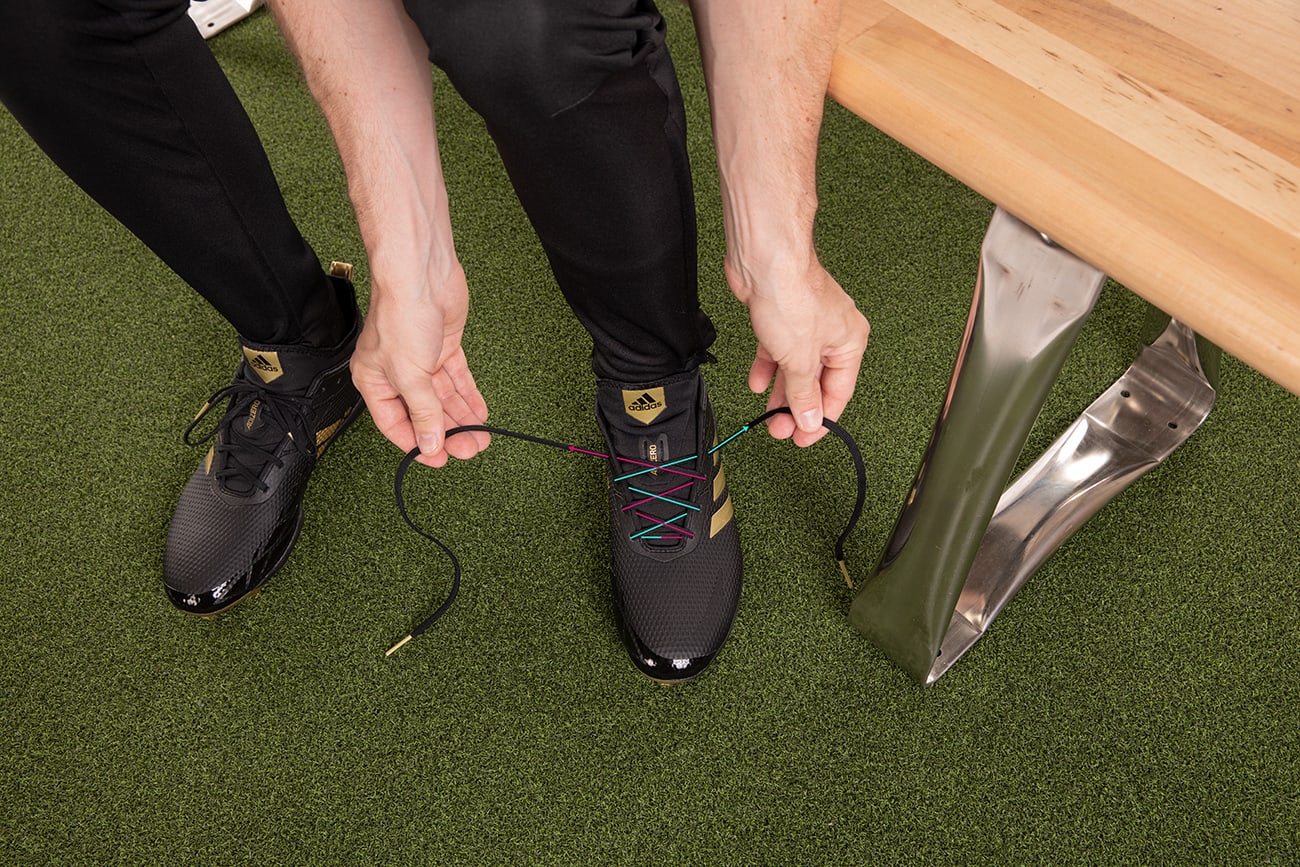 Step 3
Now, you'll take the left and right laces up into the eyelet directly above on the same side of the shoe. Thread the lace through the outside of the shoe to the inside to create a loop.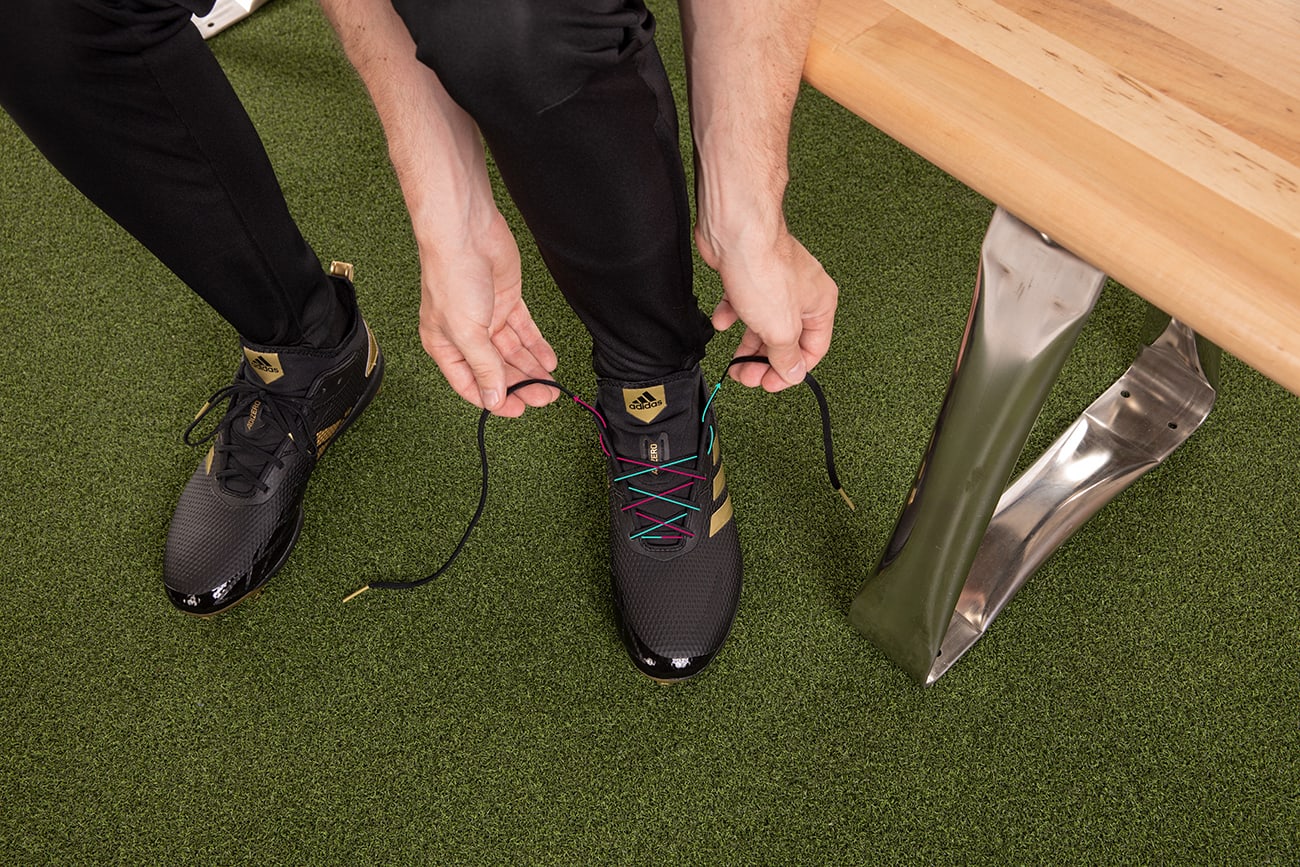 Step 4
Take each lace across the top of the shoe and run them through the adjacent loop. Pull the laces tight and tie the cleats into your preferred knot.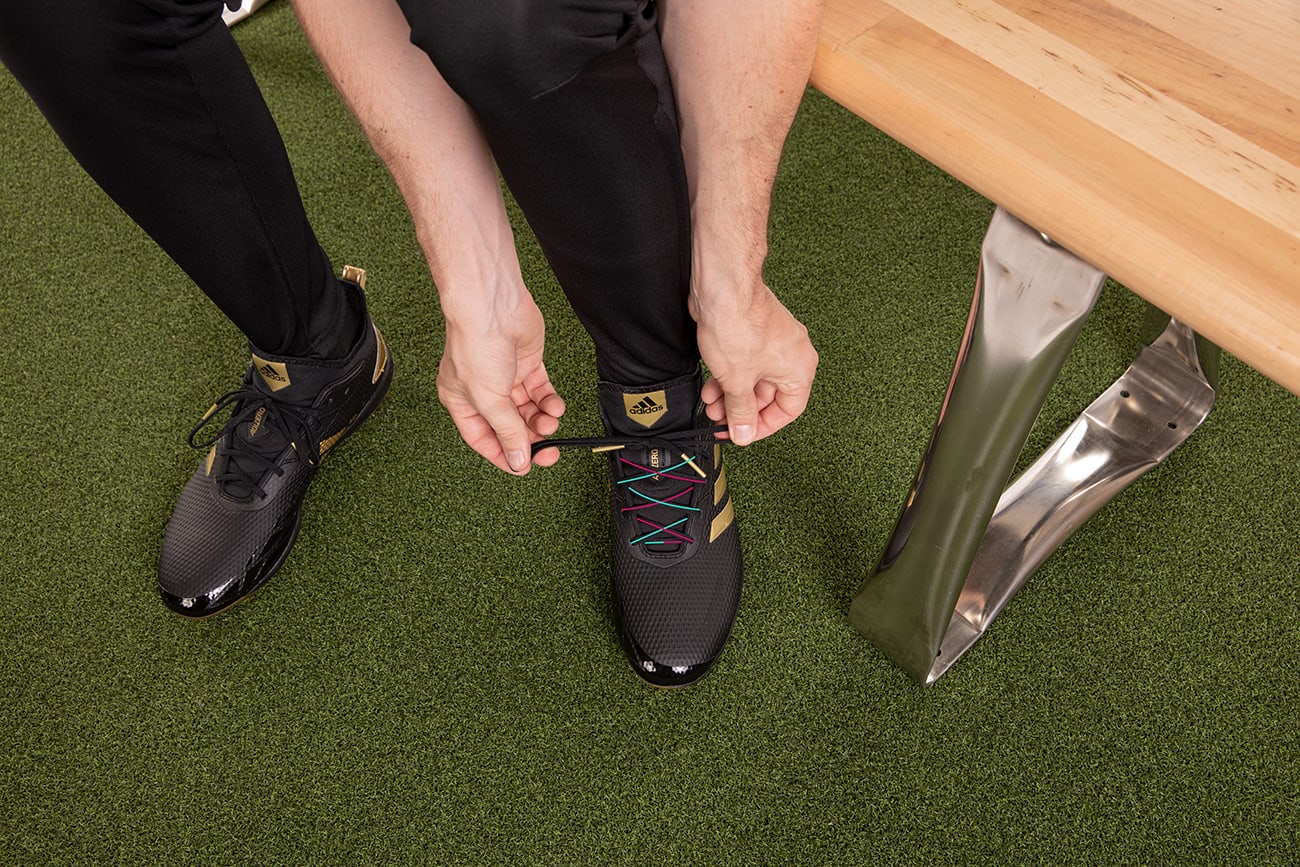 Step 5
Double knot if necessary and leave the knot on the outside of the shoe to provide extra padding in case you take a foul ball off your foot during the game.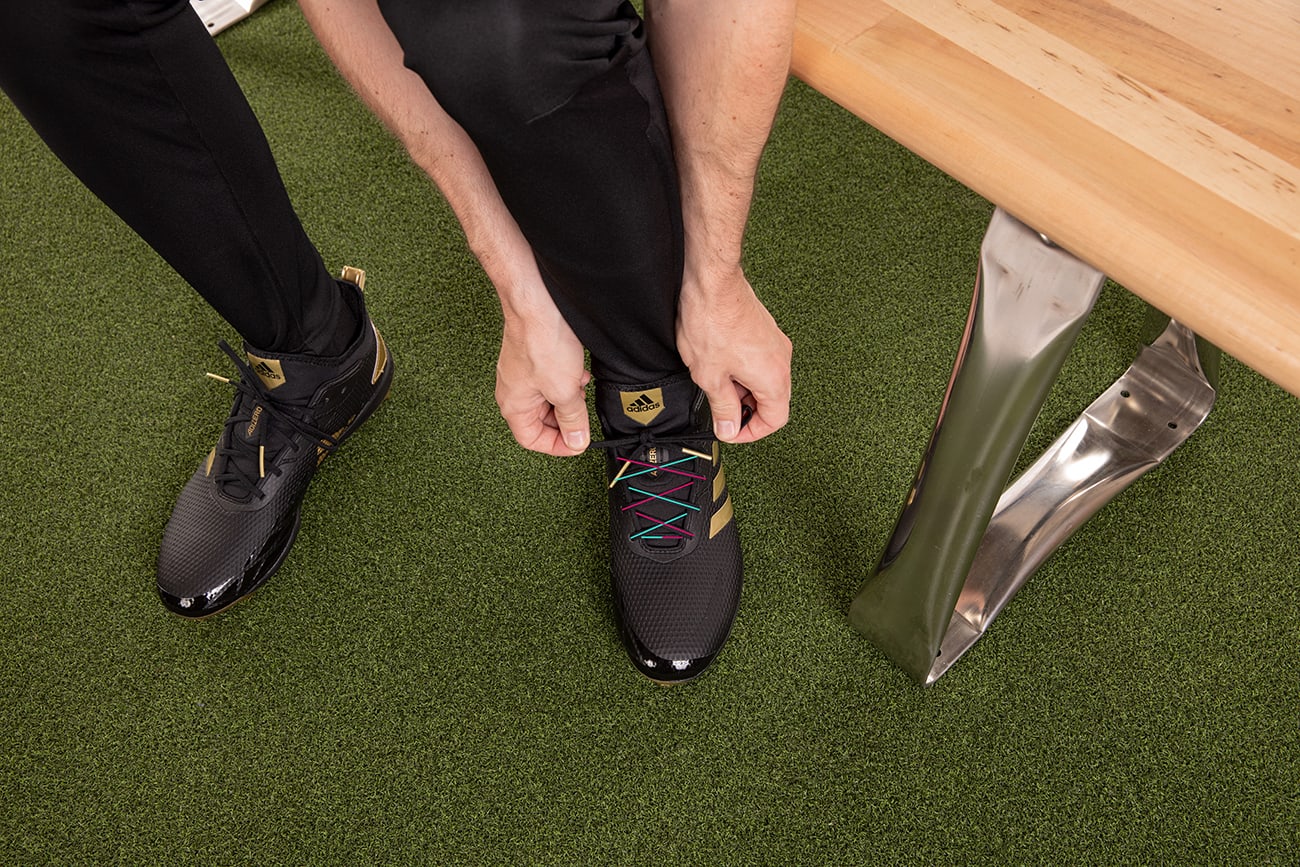 Use this tip to lace your Adizero Baseball Cleats, Icon Baseball Cleats, Afterburner Baseball Cleats for your best performance on the diamond.
Stay Updated
Be the first to know all about stories, launches, and events.