How to Clean Football Cleats
Check out our instructions for the best way to maintain and clean football cleats. Best tips on how to dry football cleats included.
Football is a tough game. But nothing takes the brunt of it harder than your cleats. They get abused on the gridiron whether it's a grueling practice or game day. While your body can recover from the bumps and bruises, what can you do to take care of your cleats? How do you keep them clean?
Follow this guide to keep them looking, performing, and smelling brand-new. Not only will it help with your traction, so you can cut on a dime and outrace defenders, but you'll also look fly on your way to the end zone.
CLEANING INSTRUCTIONS
When you're learning how to clean football cleats, follow these steps:
Step 1
Remove cleats as soon as you leave the field. Hard surfaces like sidewalks, pavement and concrete destroy cleats.
Step 2
Hit cleats together to knock off excess dirt, grass and mud. Next, use an old toothbrush to dry scrub and remove remaining grime.
Step 3
Clean your cleats in the locker room or at home that night with a mixture of laundry detergent and water to wash away stains. Use a washcloth or old toothbrush to apply.
Step 4
Once the stains and dirt have been removed, use a wet wash cloth to wipe your cleats clean.
Step 5
Dry your shoes indoors at room temperatures. Do NOT place them in direct sunlight or use a hair dryer as it will cause damage. Finally, do NOT store them wet.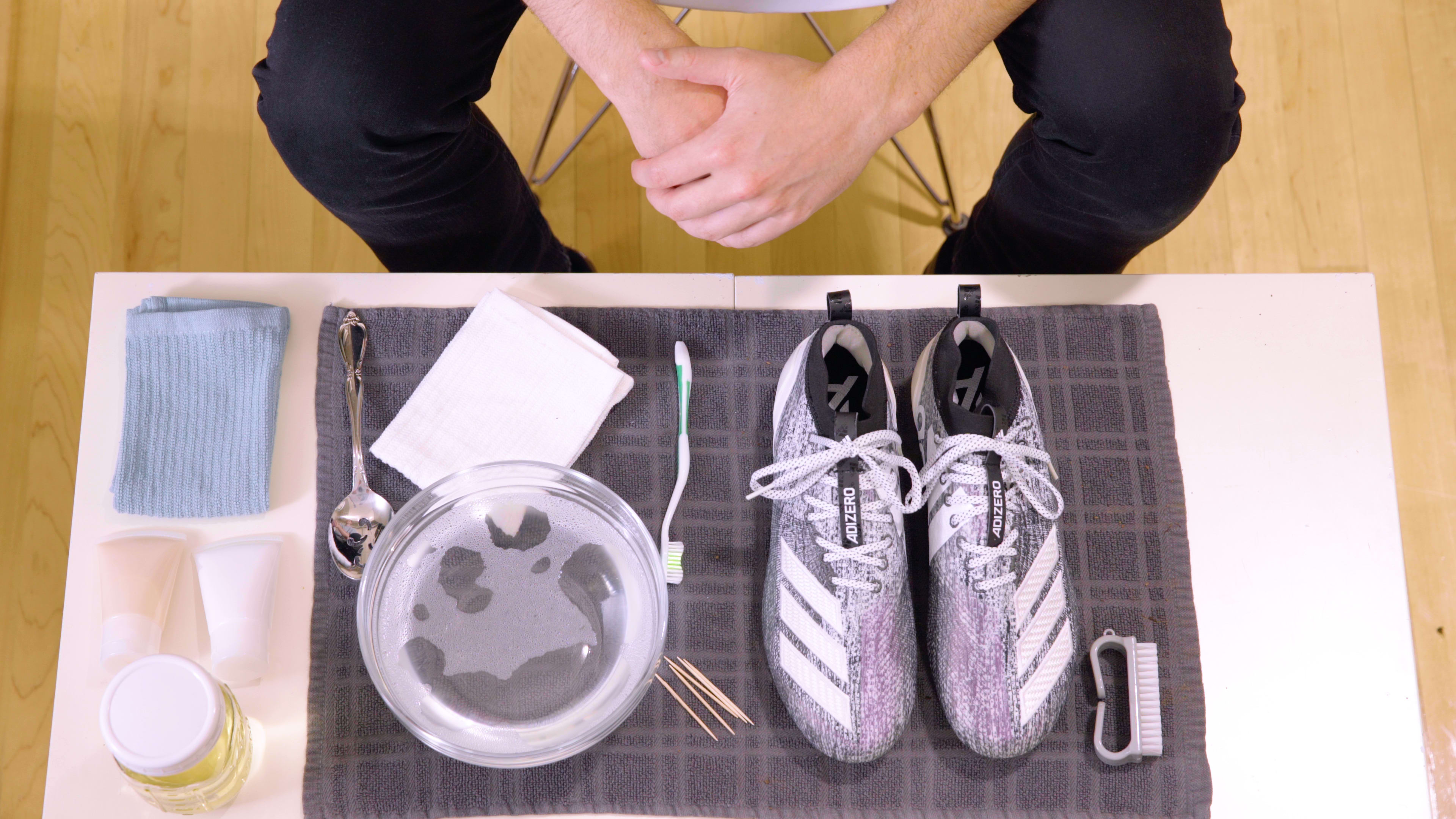 Step 6
Wash insoles to eliminate bad odors. Place them in a pillowcase with your laces and run them in a washing machine with laundry detergent. Set machine to cold and delicate.
Back to How To Clean Your Shoes
Use these tips on cleaning your Adizero Football Cleats, Freak Football Cleats. So, you always look fly on your way to the end zone.
Stay Updated
Be the first to know all about stories, launches, and events.