WHAT ARE THE BARRIERS TO SPORT FOR FEMALES?
Through last year's launch of our initiative She Breaks Barriers we've uncovered six key barriers to sport for females. Here, we shed the light on what those are and how to become part of the solution. Together, we can create a new world for female athletes.
1. EDUCATION: THE IMPACT OF SPORT ON HER LIFE
How can she get involved if she's not motivated? Fourteen percent of girls who play sports are more likely to believe they are smart enough for their dream career. Stats, facts and insights paint the existing barrier to understanding how sport can change her life.

2. INFLUENCE: MENTORS TO GUIDE HER
Understand the truth, females don't have the opportunities, support, or access to mentors and role models that males do. Even though 40% of athletes are female, they receive less than 4% of media coverage. Read the numbers.

3. ACCESS: MORE OPPORTUNITIES FOR GIRLS
We're fighting to level the playing field, at every level, from grade school to professional sports. Less than 1% of total sport sponsorships are leveraged for females. We need to create more opportunities to sport for her overcome this barrier.

4. TRANSPORTATION: GETTING THERE SAFELY
Create the opportunity and they will come. Easier said than done. Distance, lack of carpools or public transportation and unsafe streets create barriers. Young girls, especially, need help with getting to their sport program's location.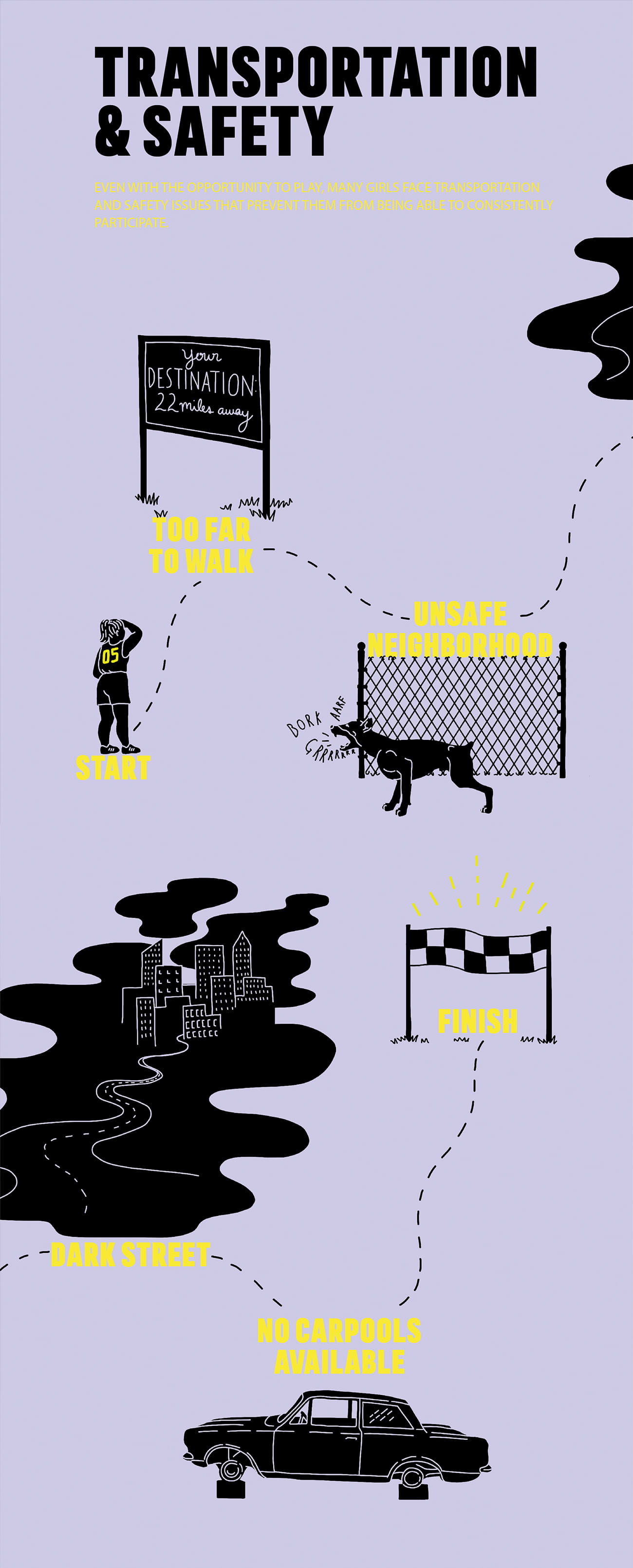 5. SPACES: PLACES THAT WELCOME WOMEN
She's been invited—but she's not confident about going there. Entering the unknown is one of the hardest barriers to overcome alone. We need to design better access to sporting facilities that embrace diverse groups of people.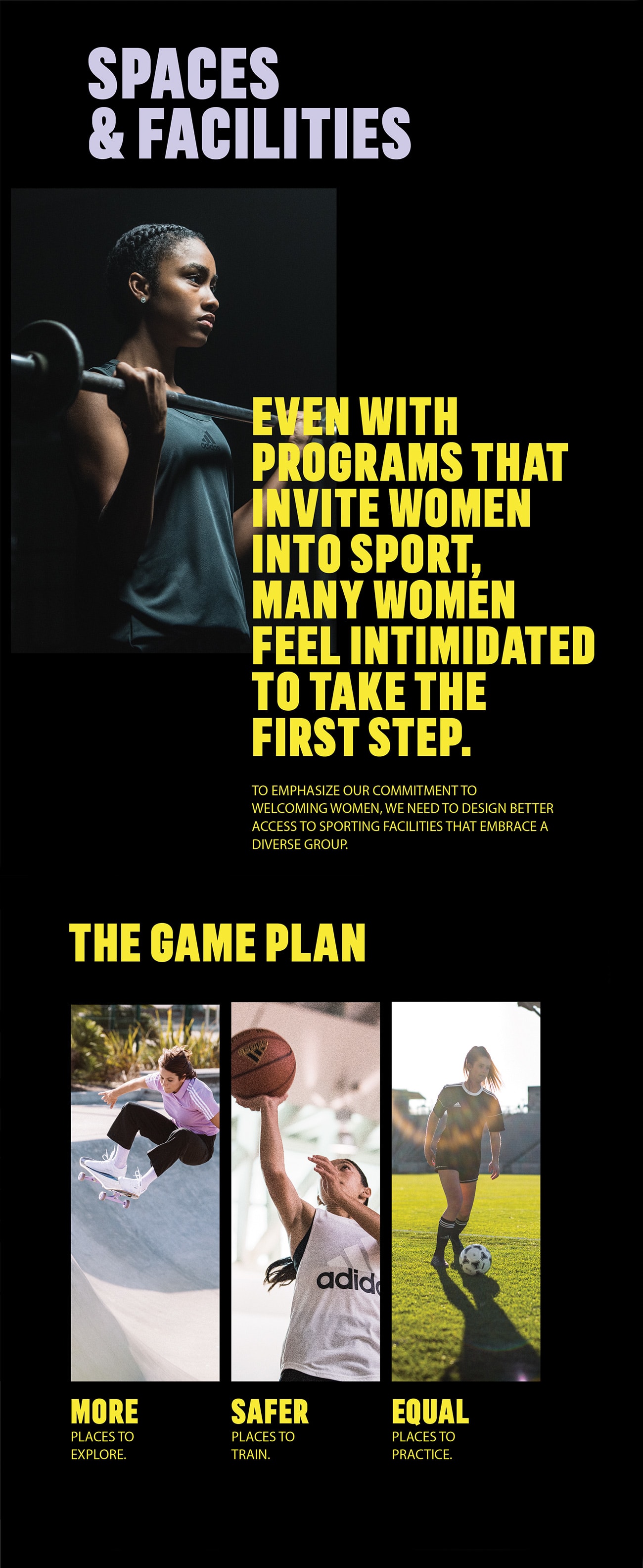 6. IDENTITY: WOMEN ARE TOLD WHAT THEY SHOULD BE
She thinks her body type or cultural background doesn't fit the mold of a dancer, runner or football player. We need to find ways to overcome the stereotypes that have been defining her self-worth and confidence to play. Let's figure out how to open up possibilities rather than limit them.

Stay Updated
Be the first to know all about stories, launches, and events.